This Week in Bachelor Nation History: Trista & Ryan Sutter Wed in Fairy-Tale Ceremony
Trista Rehn and Ryan Sutter were the first "Bachelorette" couple to tie the knot, and they went above and beyond for their romantic, fairy-tale wedding.
Trista and Ryan got married December 6, 2003, in Rancho Mirage, California. Their three-part televised special, "Trista and Ryan's Wedding," showed all the behind-the-scenes details going into the wedding planning, including meeting with celebrity event planner Mindy Weiss as well as shoe designer Stuart Weitzman himself.
The couple opted for lots of pink accents in the ceremony, including chair coverings in shades of the color that provided an ombré effect.
Trista and Ryan's love story is synonymous with that of "The Bachelor" and "The Bachelorette." She set the standard for Bachelorettes to come and is viewed as the "Fairy Godmother" of the "Bachelorette" franchise.
They met and fell in love in 2002, not long after Trista made it to the final two on Alex Michel's season of "The Bachelor." She was so beloved by viewers across America that it only made sense for her to become the first-ever Bachelorette.
Ryan's funny personality and romantic poems immediately sparked Trista's interest, and it wasn't long before he was down on one knee asking her to marry him.
In honor of Trista and Ryan's wedding anniversary, take a look at some photos from their TV special below.
Warner Bros.
Warner Bros.
Warner Bros.
Warner Bros.
Warner Bros.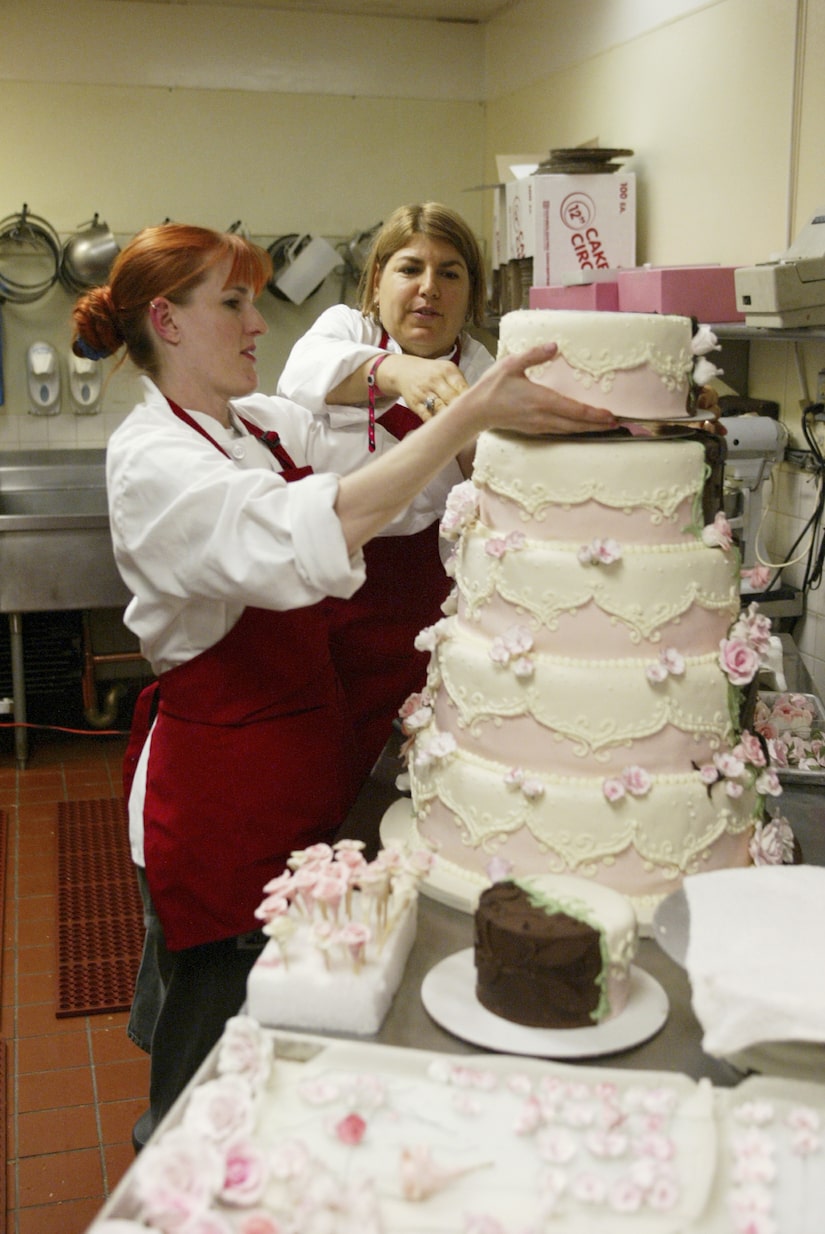 Warner Bros.
Warner Bros.
Happy anniversary, Trista and Ryan!