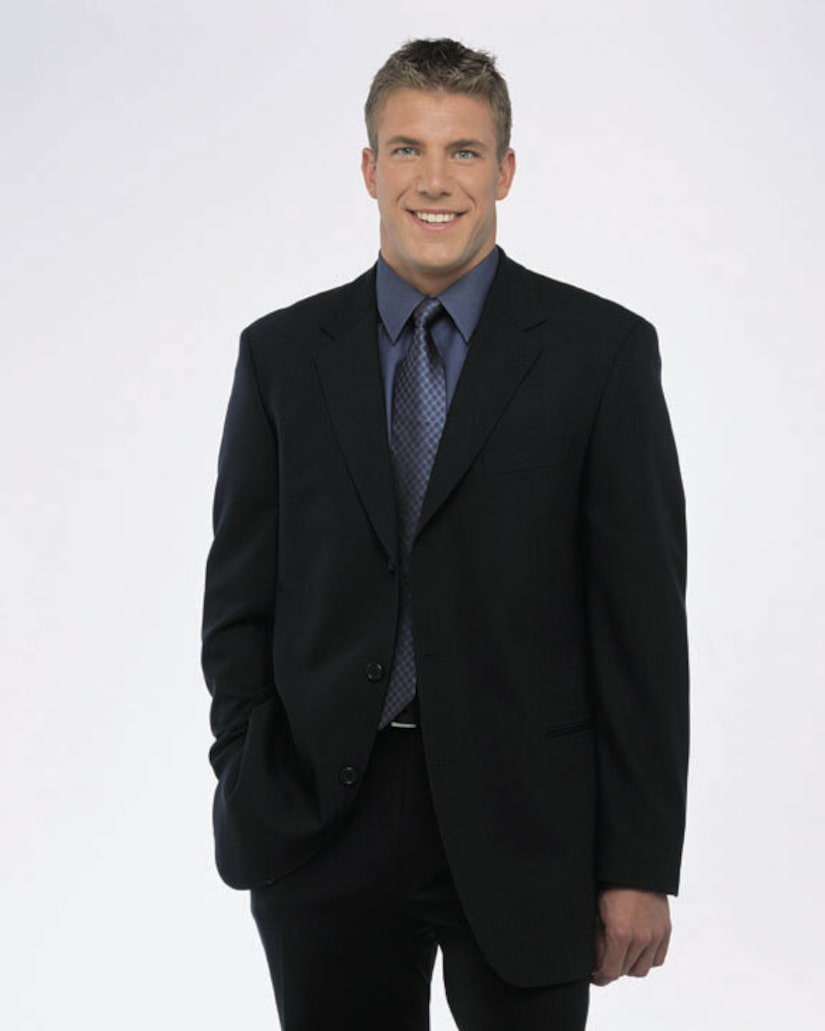 Bio
Nominated by his employees to appear on the show, Aaron embraces the opportunity to meet 25 intelligent, beautiful women who share his desire to find a soul mate – even though it means courtship in front of the entire nation.
Born in Butler, Missouri, Aaron is the oldest of three boys. He attended Joplin High School, where he played soccer, ran track and was an All-State swimmer. He graduated from the University of Missouri at Rolla in 1997 with a Bachelor of Science degree in mechanical engineering. Aaron went on to earn an MBA in International Finance from Clemson University, during which time he studied at the Italy campus. In 1998 he taught senior-level college classes in International Business at Missouri Southern State College in Joplin.
Currently employed as Senior Vice President of a family-owned bank in Springfield, Missouri, Aaron is a third-generation banker. He is venturing into the restaurant business with the opening of Trolleys Bar and Grille, a casual fine dining establishment and sports bar.
An avid sportsman, Aaron obtained his pilot's license at age 21, and also enjoys boating, water skiing, as well as playing the piano.
While his educational and career achievements may be impressive, Aaron would like to share his life with that special woman. He believes that together they could broaden their horizons and even possibly start a family. His association with "The Bachelor" series has afforded him the unique opportunity to focus on this universal quest to find true love.