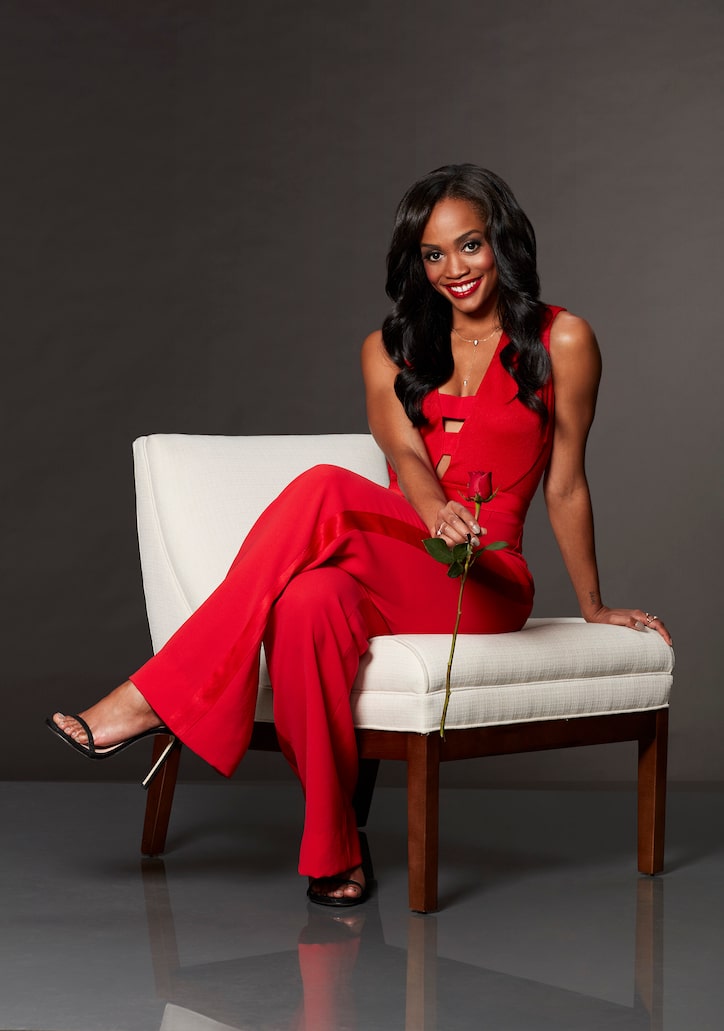 Bio
Rachel Lindsay gave out roses on Season 13 of "The Bachelorette" after appearing on Season 21 of "The Bachelor." Rachel is the first African-American lead in the franchise's history. She met her husband Bryan Abasolo on the show. The two got married in 2019. A lover of sports, Rachel co-hosts "GTL" on ESPN Radio. She additionally works as a guest host for ESPN's flagship show First Take, SportsCenter on Snapchat, and ESPN's social media channels. She also co-hosts "The Bachelor" and "The Bachelorette" recaps on "Strahan, Sara & Keke." On top of all of that, she's an attorney and made a quest for truth a central part of her season on the show. Rachel attended the University of Texas at Austin and Marquette University Law School. She splits her time between Miami and New York City.
Rachel Lindsay, a fan favorite on the 21st season of ABC's hit romance reality series "The Bachelor," starring Nick Viall, is the next woman to hand out the roses and attempt to find her own happy ending when "The Bachelorette" premieres for its 13th season on May 22.
Rachel's enchanting smile and laid-back southern charm landed her Nick's first-impression rose. From then on, the jury's been in, and Bachelor Nation has been unanimous in its support of the bright and beautiful attorney from Dallas, Texas.
Rachel, 32, obtained her under graduate degree at University of Texas at Austin, then went on to receive her law degree from Marquette University in Milwaukee. Driven and passionate about her career, Rachel quickly joined a prestigious law firm in Dallas after graduation. Winning in court has never been a problem, but finding love is a case that unfortunately remains open.
When she's not in the courtroom, Rachel enjoys jamming out to Michael Jackson and Prince, playing basketball and watching scary movies. Her future husband will need to be smart, funny, have a decent jump shot and be willing to compete for her attention with the two other men she holds dearly: her handsome nephew, Allister, and her adorable dog, Copper.
Rachel went through the trials and tribulations of falling in love with Nick on "The Bachelor." Now it will be her turn to "investigate" a group of wonderful men and find her soul mate.