Why You Should Add 'The Bachelor U.K.' to Your Watch List
Everything sounds just a little more romantic when uttered in a British accent, doesn't it? If you're not a believer yet, just let Alex Marks, leading man of "The Bachelor U.K." Season 6, do the convincing.
Alex's season of "The Bachelor" aired a year ago, when he met 17 women at a mansion in South Africa. The London-based personal trainer (and his flawless man bun) looked for love, and he found it — along with plenty of drama. He says in a voiceover in a trailer for the season, "I thought I was starting to figure it all out, but now, this whole thing is blown wide open."
He later says, "I'm not sure I would wish this on my worst enemy."
Over the course of eight weeks, Alex and the ladies experienced a mix of adventurous and romantic dates, including swimming with sharks and wine-tasting. At one point, Alex's two brothers flew to South Africa from England and acted as spies to get an inside look at the ladies' perspectives and distinct personalities.
At the end of the season, in an emotional final Rose Ceremony in Antigua, Alex said goodbye to Charlotte Tyler and gave his final rose to Alicia Oates.
Check out the photos below for a look back at Alex's drama-filled season of "The Bachelor U.K."!
Warner Bros.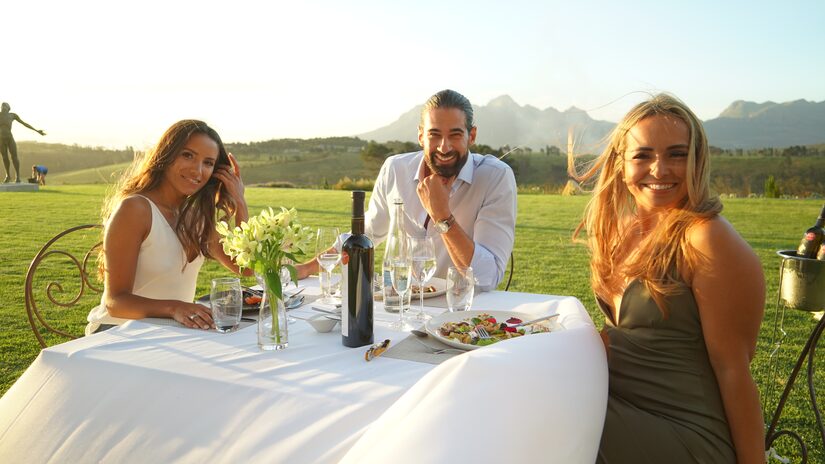 Warner Bros.
Warner Bros.
Warner Bros.
Warner Bros.
Warner Bros.
Warner Bros.
Warner Bros.
Warner Bros.