March 18, 2021 • travel
Experience Geneva, Switzerland, Like Rachel Lindsay on 'The Bachelorette'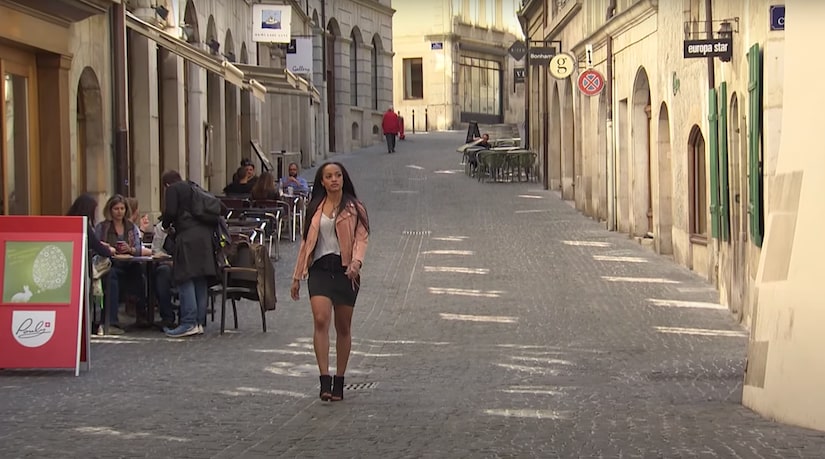 ABC
Cheese and chocolate and clocks, oh my! These three things and more all intersect in Geneva, Switzerland, a global hub for tourism, commerce, diplomacy, and culture. Geneva sets itself apart from other cities in the world thanks to its location on Lake Geneva and easy access to the Alps.
Whether you sit in a park on a sunny day or hit the ski slopes, Geneva is a romantic European city in which your relationship can blossom. Rachel Lindsay traveled here on Season 13 of "The Bachelorette," so follow along for an experience just like hers!
One-on-One Date: Watch Out for My Love
Do you know what time it is? Time for a romantic day in Geneva!
Switzerland and watchmaking are intertwined, and there's a reason why people from all over the world use products produced there to tell time. If you and your date want to be just like Rachel, head over to a Breitling store and try on some timepieces for yourself. Sometimes it feels like love can stop time, but if that happens, at least you know your watch will work!
ABC
After visiting some watch stores, spend the rest of the day wandering around downtown Geneva and see what the neighborhoods have to offer. No matter what, you'll know this is quality time well spent with your date.
One-on-One Date: Relish the Relics
Like many of its neighboring countries, Switzerland has several beautiful churches dating back centuries. You have a number to choose from in Geneva, but Rachel and her date went to Église Saint-Germain and Cathédrale Saint-Pierre Genève. The latter has been around since the 12th century, and you can use this time to bond with your date on a more spiritual level.
ABC
The main confession you'll be doing here is telling your love how much you care about them!
When you get hungry from all that exploring, we recommend you satisfy those cravings at Hôtel Edelweiss. If you're feeling extra cheesy, you can ask your date, "Fondue accept this rose?"
One-on-One date: At a Glacial Pace
When in Switzerland, you must visit the Swiss Alps!
To live the full "Bachelorette" experience, charter a helicopter from a company like Swiftcopters and jet over to the mountains. Stop at Glacier 3000 for an array of snowy activities, including dogsledding! The only thing cuter than the huskies pulling your sled will be you and your date. This takes riding into the sunset together to a whole new level!
ABC
When you return to Geneva, visit Palais Eynard, a former palace that sits next to the beautiful Parc des Bastions. You two can discuss your day on the Alps over a candlelit dinner and a bottle of bubbly.
We can smell l'amour in the air here, and it's not just the flowers from the park outside!
Group Date: Fun in France
France is just a short boat ride away from Geneva, so you and your group can visit two countries in one day! Now that is a "two-on-one" date we can get behind.
Rent a boat and look at the Geneva from the water rather than the other way around. Venture over to Château de Coudrée in Sciez, France, and walk around their gardens for that important one-on-one time together. You're looking for the co-captain of your ship, so who will it be?
ABC
After a day like this, be sure to give that special someone a red rose and un petit bisou.
From the moment you step foot in Geneva and indulge on its culinary and cultural masterpieces, you'll know this is the perfect time for your relationship to grow even more.