Sarah Herron Opens Up About Fertility Struggles: 'It's Hard Not to Feel Broken'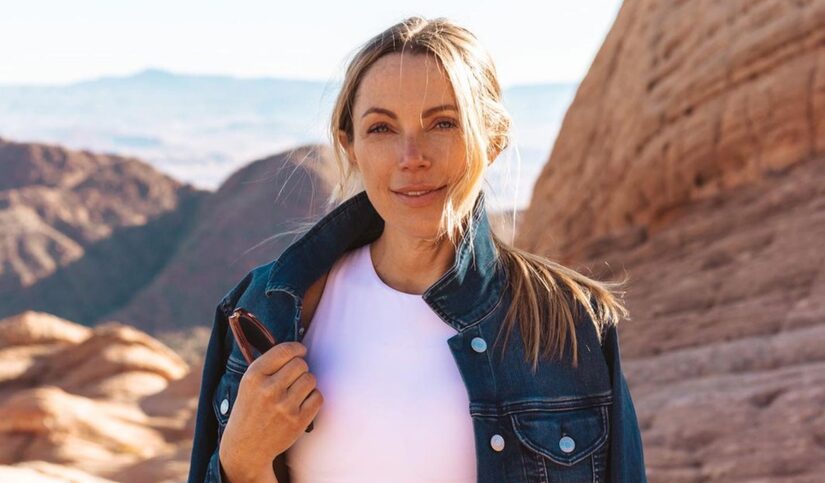 Instagram
Sarah Herron opened up about her journey to becoming a mother in an emotional Instagram post shared on Friday. The "Bachelor" alum revealed a diminished ovarian reserve (DOR) diagnosis, which has resulted in fertility struggles.
"I never imagined it would go this way for me — that at 34 I'd be told my chances of having a baby naturally, are very slim," she captioned a photo of herself posing with boyfriend Dylan Brown. "Although this is my body, it's both mine and my partner's experience, so I've received Dylan's permission to share publicly."
Sarah explained that she and Dylan turned to fertility testing "after 7 months of trying, but with no pregnancy."
"The results were consistent. My egg count and quality is low," she continued. "It's hard not to feel broken — but I know this is just information to know myself better — to know my relationships, priorities, and values, better. Whatever the outcome may be."
Sarah then reminded herself — as well as her followers — that her DOR diagnosis is "not a reflection of my ability to mother and nurture, and it does not make me any less deserving of my partner."
Despite the challenges she has faced, Sarah is moving forward. Among her first steps is taking the fertility drug Letrozole, which she says "is supposed to stimulate my ovaries to mature an egg."
Sarah added, "It all feels so real, so fast. I am open to options and I am optimistic. Although I've felt grief, I do not feel sorry for myself. I feel empowered and knowledgeable. I am in a good headspace about my truth, and I know that I'm not alone."
The blonde beauty said that she herself is "seeking community right now" and has "a million questions" for those who are going through similar experiences.
"In the comments, can you please share with me you resources, stories, hashtags, bloggers or accounts to follow that can make this journey feel more normalized?" Sarah concluded, asking her followers for suggestions. "And to the women who's footsteps I am following in, I admire you, I hold space for you and I see all of you more clearly than ever."
See Sarah's entire post below.
Waiting for your permission to load the Instagram Media.