'Listen to Your Heart' Cast Celebrates 1-Year Anniversary of Series Premiere
ABC
Time flies when you're talented!
The stars of "The Bachelor Presents: Listen to Your Heart" took to social media this week to celebrate the one-year anniversary of the musical spin-off's premiere. The series — which officially debuted on April 13, 2020 — followed single singers and songwriters hoping to find love with each other through a shared passion for music.
As viewers will recall, contestants sang well-known songs — both individually and as couples — while exploring their relationships with the help of "Bachelor"-style dates that focused on music. A handful of notable artists came in to act as guest judges throughout the show, such as Kesha, Jason Mraz, Toni Braxton, Ashlee Simpson, and Jewel.
But it was the gifted cast who made Bachelor Nation fall in love with "Listen to Your Heart." Fans were introduced to such standout pairs as Chris Watson and Bri Stauss (who ultimately won the show), Trevor Holmes and Jamie Weintraub, Matt Ranaudo and Rudi Gutierrez, and Ryan Neal and Natascha Bessez — the latter of whom released a music video for her new single, "Mula to La Luna," on Wednesday.
Though some relationships didn't last, many participants are certainly still grateful for the experience to sing together.
"You guys, guess what today is — the one-year anniversary of 'Listen to Your Heart.' How has it been one year? I'm kind of freaking out. It's been a crazy day just thinking about how things were this time last year," said Bri — who split from Chris in January — in an Instagram Story video.
"[The show] literally changed my entire life," she continued. "I met some of my absolute best friends on the show. It's something I'll be forever grateful for because it was the best decision I've ever made, the best thing that's ever happened to me."
Meanwhile, Ryan penned a lengthy note commemorating his time on the show. "I'm beyond happy that I went through with it," he wrote in part on Instagram. "The connections I've made both on and off the show were/are tremendous and now I get to interact with more of you!Thank you @listentoyourheartabc, the cast, producers and everyone else involved in making my 2020 a year I'll never forget."
For his part, Michael Todd shared a slideshow of memories from filming. "1 year ago today The Bachelor presents LTYH hit the airwaves... I watched myself back on national TV drinkin, singin, and generously passing out compliments," he wrote. "It was an unforgettable experience to say the least..."
He went on to say that viewers witnessed "TV-Land Michael," elaborating, "What you didn't get to see were the absolutely amazing moments that were had after the show. The friendships formed and the beautiful music written between us... Here's a little glimpse of that."
See more "Listen to Your Heart" tributes below.
Waiting for your permission to load the Instagram Media.
Waiting for your permission to load the Instagram Media.
Instagram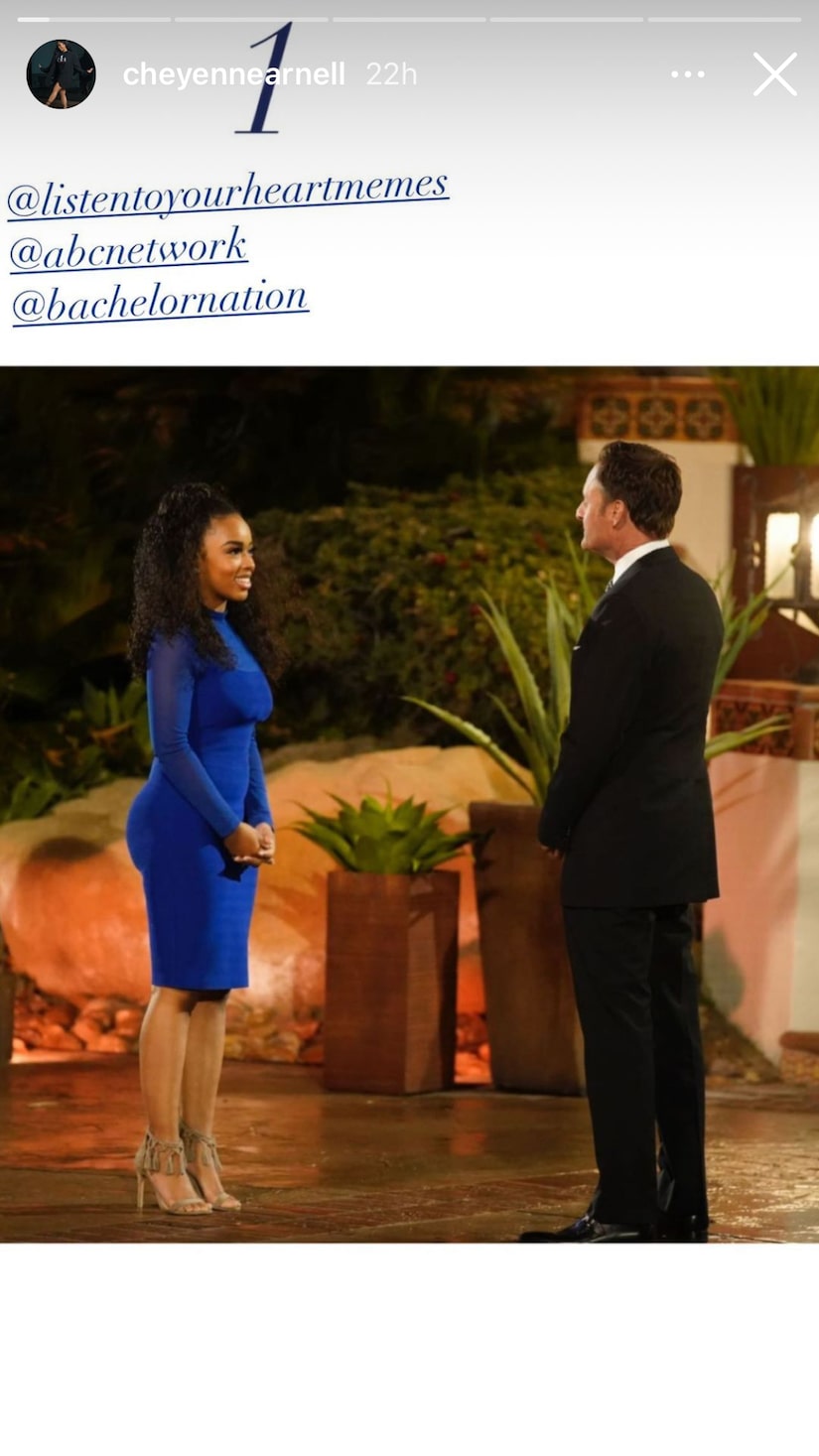 Instagram
Instagram
Instagram