This Week in Bachelor Nation History: Desiree Siegfried Meets with Hurricane Sandy Victims During Touching 1-on-1 Date
ABC
This week marks eight years since Desiree Siegfried (née Hartsock) met with Hurricane Sandy victims during a touching one-on-one date with contestant James Case, filmed in Seaside Heights, New Jersey, an area ravaged by the storm.
"I'm really excited to have a date with James," Desiree told the camera. "Usually, these dates are over the top and really extravagant. But for today, it's going to be a little bit different."
As viewers will recall, a representative from the Red Cross took Desiree and James up in a helicopter to view the damage done to Atlantic City's neighboring waterfront communities. After landing in Seaside Heights — which took the brunt of the powerful hurricane in the fall of 2012 — Desiree and James met with Manny and Jan, a married couple who lost their home and all of their possessions in the storm.
"It came very, very fast," Jan recounted tearfully to Desiree and James. "It was like it came out of a nightmare or a story you would read. We were trying to decide what to take, but the water came in rushing so fast. You could see a whitecap coming through here. We got everybody upstairs when it was safe. There was no power. It was pitch black. It was cold. It was dark. It was wet and muddy."
Added Manny, "This is our whole life here. We bought this place in 2007 and then suddenly you see something like this happen."
After listening to Manny and Jan's story, Desiree and James walked through what was left of their house.
"Their home is just absolutely demolished. The inside of their house is totally gone," James noted in a confessional. "They had to strip everything out. I feel sorry for these people who have gone through this major disaster."
ABC
After learning that Manny and Jan spent their 38th wedding anniversary taking cover in a Red Cross shelter, Desiree and James were inspired to give the couple their extravagant date: a lavish dinner at Atlantic City's Showboat resort.
"Hearing Jan and Manny's story about being in the Red Cross shelter during their anniversary makes me want to do something special for them," Desiree said. "I'm OK with giving up my date because they deserve it and I just feel so incredibly lucky to have this opportunity to help Manny and Jan forget about what happened to them, even if it is just for one night."
Manny and Jan appreciated the gesture, with Manny telling the camera, "Desiree and James giving us this, it was a total surprise for my wife and I. It feels good and it's wonderful. It really is. This is something that I'll carry with me as long as I live because these are times that you will remember forever."
While Manny and Jan enjoyed a decadent candlelit meal, Desiree and James ordered grub from the nearby Baltimore Grill. Later, they were surprised with a private performance by country superstar Darius Rucker.
Desiree's run as the Bachelorette concluded in 2013 with an engagement to Chris Siegfried. Less than two years later, the Portland-based couple wed in January 2015. Today, they share sons Asher, 4, and Zander, 2. Desiree plans to recount her journey — both on- and off-camera — in her upcoming memoir "The Road to Roses."
Take a trip down memory lane by revisiting Desiree's "Bachelorette" promo shots below.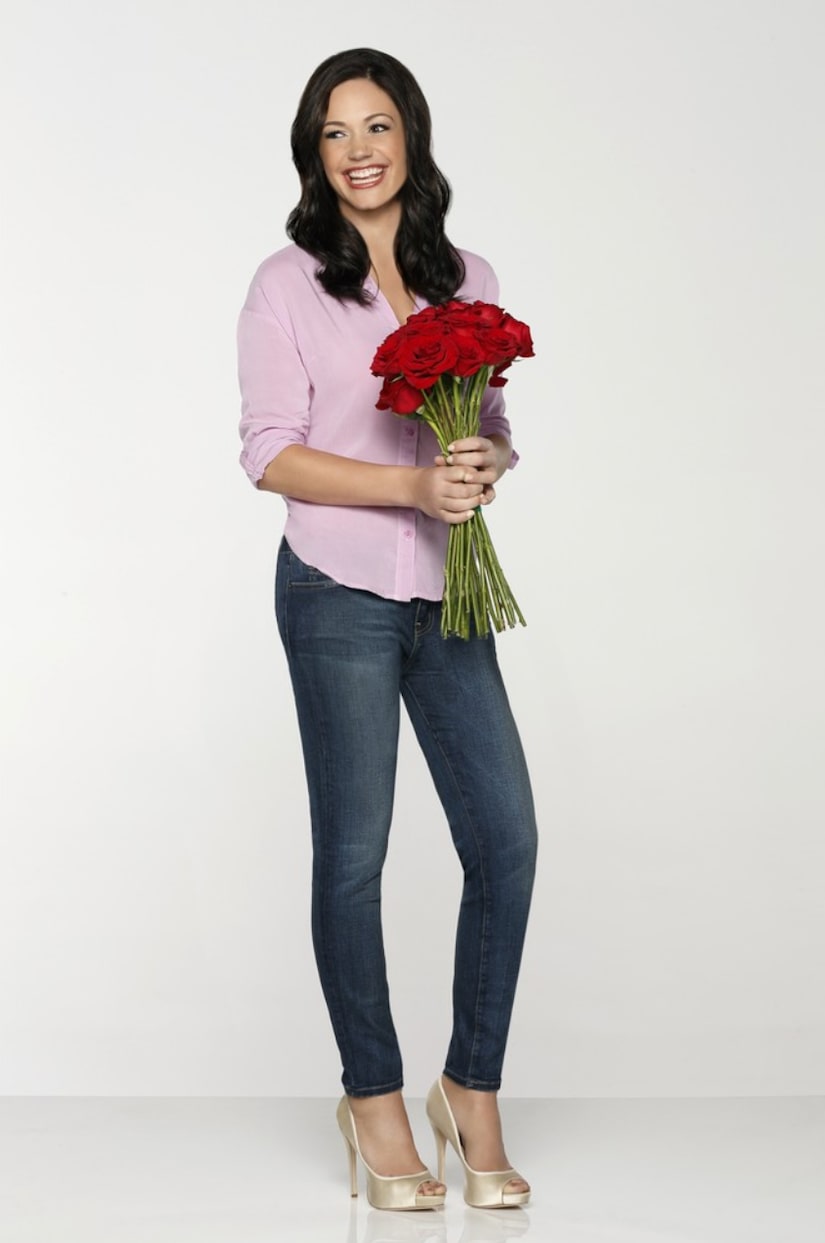 ABC
ABC
ABC
ABC
ABC