This Week in Bachelor Nation History: Desiree Meets Her Future Father-in-Law During Hometown Date with Chris
ABC
This week marks eight years since Desiree Siegfried (née Hartsock) met her future father-in-law, George, during a rather interesting Hometown Date with Chris Siegfried in McMinnville, Oregon, on "The Bachelorette" Season 9.
As viewers will recall, Chris' dad — a successful chiropractor — asked Desiree if she'd like to "get adjusted" moments after entering the Siegfried household.
"Chris' dad, George, is a chiropractor and he thought he'd give me an adjustment," the franchise lead said nervously in a confessional.
"My first impression of Desiree is that she's a good girl," George told the camera. "But knowing that she's been through a lot, a lot of ups and downs, this treatment promotes clarity and kind of, like, refocuses you."
It wasn't long before George helped Desiree release any tension built up throughout her "Bachelorette" journey.
"Laying down face first with my butt in the air with Chris' dad, who I just met, massaging my back, it's not weird at all. Not weird at all," Desiree said with a laugh. "He's explaining all of these things that he's doing to my back and I don't have a clue what those things mean. All I'm feeling is the breaks and the crinks."
She added, "I really enjoyed getting my back aligned, but I do really want to talk to him about his son."
ABC
Desiree did eventually get to have a heartfelt chat with George about her progressing relationship with Chris.
"Do you think he's ready for another serious relationship, even a proposal possibly at the end?" asked Desiree, who was aware that Chris had split from a serious girlfriend a year and a half before meeting at the Bachelor Mansion.
"I think he's ready for a serious relationship. We talk about it. He's always talked to us about his relationships — especially [with his mom and my wife] Becky. He always wants her opinion."
Desiree then told George that her chemistry with Chris "comes naturally." She elaborated, "We have compatibility and I think that's what you need day to day in your relationship."
In his own confessional, Chris expressed that he felt confident Desiree charmed his father. "I know that conversation is going well. She's so easy to get along with and she's compassionate," the handsome mortgage broker said. "He sees it in Des. How could he not?"
Elsewhere during their Hometown Date, Desiree described the significance of making a good impression on Chris' parents.
"I definitely have strong feelings for Chris. That's why today's a huge day for me. Knowing how much Chris' family's opinion means to him, it's important for Chris' family to love me so that he can feel comfortable with moving forward in our relationship," she said. "That makes meeting his family so important. They have to like me."
Ultimately, Chris' loved ones gave Desiree their seal of approval and their pair got engaged on "The Bachelorette" Season 9 finale in 2013. Less than two years later, the Portland-based couple wed in January 2015. Today, they share sons Asher, 4, and Zander, 2. Desiree plans to recount her journey — both on- and off-camera — in her new memoir "The Road to Roses."
Take a trip down memory lane by revisiting Desiree's promo shots for "The Bachelorette" below.
ABC
ABC
ABC
ABC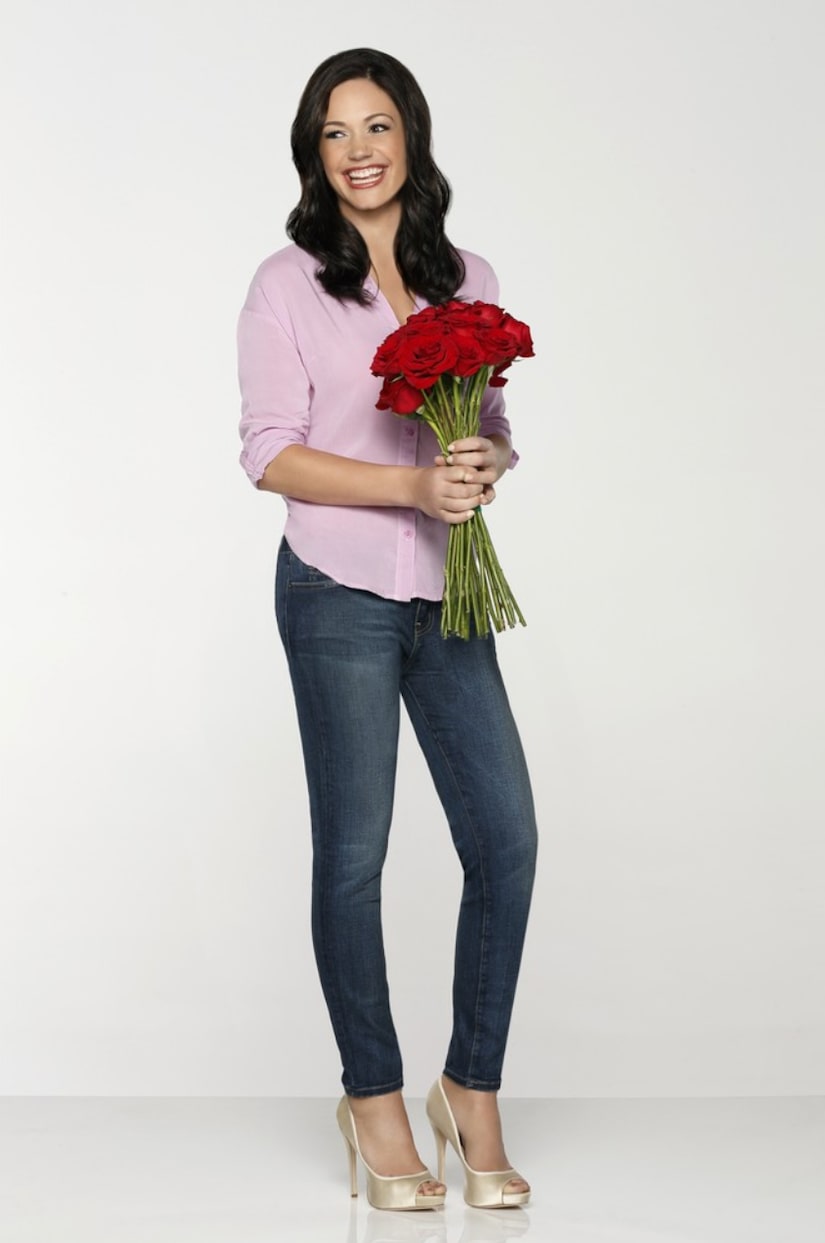 ABC