This Week in Bachelor Nation History: Hannah Brown Sends Peter Weber Home in Tearful Goodbye
ABC
This week marks two years since a distraught Hannah Brown sent Peter Weber home on part one of the "Bachelorette" Season 15 finale.
During a long and gut-wrenching goodbye, Hannah had trouble telling Peter why she was eliminating him from the competition for her heart. (She ultimately handed her final rose to now-ex-fiancé Jed Wyatt, while Tyler Cameron came in second place.)
"Everything that our relationship has been, has been perfect, and it has been so easy. You're, like, the dream guy. I've said this every time. Like, when I was little, I think I was playing with my dolls, and I had my Ken doll," she said, her voice warbling with emotion. "I felt like you were that. You were that."
Peter, also visibly upset, replied, "I'm trying to be strong now. You will truly always have a piece of my heart. I truly mean that. This sucks right now and this hurts. But I don't regret anything about it. I truly don't."
After one final embrace, Peter bid farewell to Hannah and stepped inside a black SUV, where he broke down.
"I did not see that coming at all. And I'm not mad at Hannah, I'm really not. It hurts like a bitch right now, but I'll never forget this journey, how beautiful it was in so many ways," he told the camera. "I fell in love with her and I swear I don't regret anything. I know I have a ton of love to give and I thought it was Hannah. I truly did."
ABC
Peter, of course, went on to give love another shot within the franchise when he led "The Bachelor" Season 24 in 2020. Toward the start of his journey, Hannah memorably crashed a group date to see if she and Peter still had a chance after her split from Jed.
"I can't do this," Peter told Hannah, who understood his decision to not let her join his season.
"This is confusing to me. I wanted to kiss her, yes. That's what I was feeling," Peter later said in a confessional. "That's what I wanted to do. And it wasn't that long ago that we broke up, so I guess this is OK to feel this way."
He added, "I am trying to figure out what the hell my heart wants. I don't know. I'm just scared that I'm not where I need to be right now for this. I don't know if I need to feel that love with someone else to fully move on. I don't know if I have to fully move on to feel that love with someone else. I don't know right now."
In the end, Hannah Ann Sluss won Peter's final rose. The pair split shortly thereafter upon Peter's admission to Hannah Ann that he was interested in pursuing his runner-up, Madison Prewett. Today, Peter is single, while Hannah Brown is dating model Adam Woolard.
Take a trip down memory lane by revisiting Hannah's promo shots for "The Bachelorette" Season 15 below.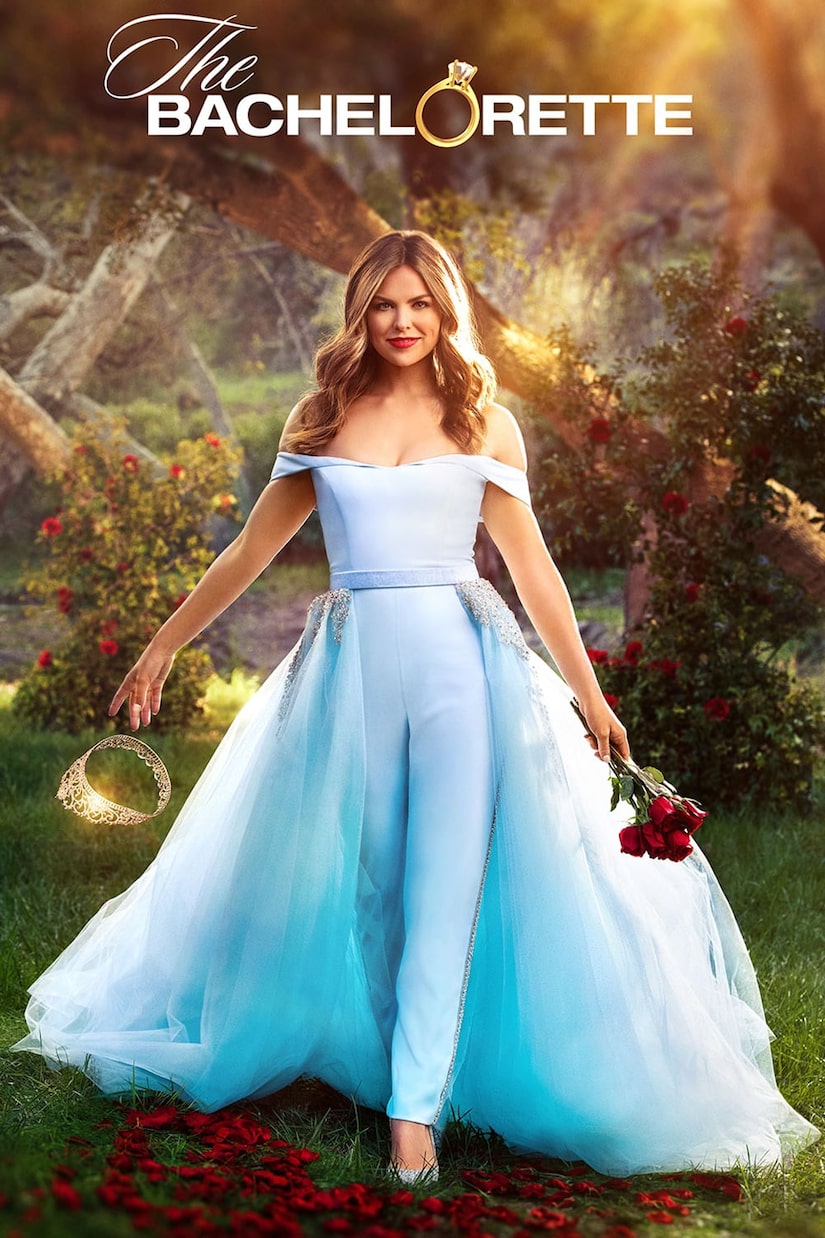 ABC
ABC
ABC