Raven Gates Gottschalk Reveals She Is 'OK' After Early Pregnancy 'Scares'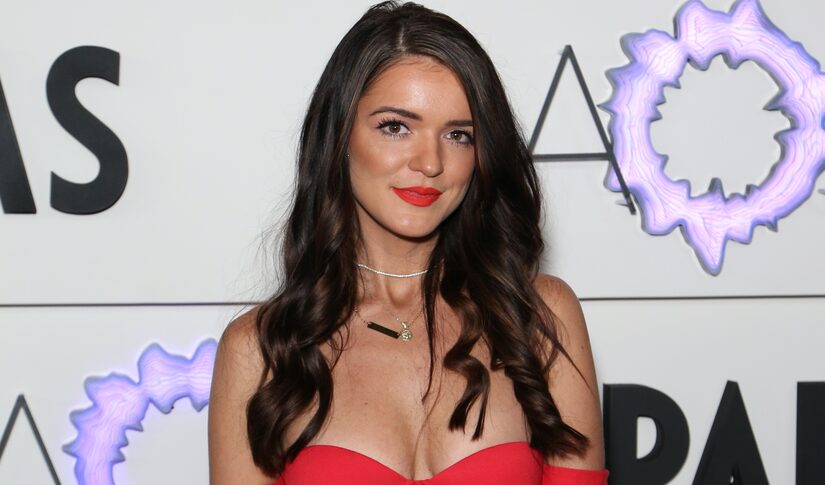 Getty
Raven Gates Gottschalk took to her Instagram Story on Tuesday to share a pregnancy update.
"OK, I've been MIA for almost a week since I announced [my pregnancy]," said the Bachelor Nation star, who is expecting her first child with husband Adam Gottschalk. "I had some weird pregnancy stuff go on and I don't know what to share and what not to share."
She continued, "Pregnancy does it to ya. It does it to ya. I've never in my life been so exhausted — still, and I'll be 15 weeks this week. I've never in my life been so exhausted."
Raven went on to say that her pregnancy has been "really good" thus far and she feels "really blessed" to have not experienced morning sickness.
However, she mentioned, "[There have been] just some other things that were, like, scares that turned out to be OK."
Instagram
The mom-to-be noted that she is "trying to be aware" of her body as she carries her and Adam's bundle of joy.
"You always hear of moms say, 'Being a mom changes you. Pregnancy changes you.' I just had no idea what women go through. I had no idea but I know now," she elaborated. "I know now."
Raven added, "I'm one of those now that's gonna tell you, 'You get pregnant. Hey, you're gonna go through it. You're gonna find stuff out.' I've been having a really great, smooth pregnancy so far. But it's a learning experience for me."
Raven and Adam announced their baby news on July 26 via social media. "OVER THE MOON EXCITED TO SHARE THE NEWS!" Raven captioned an Instagram slideshow featuring photos of the franchise couple posing with a strip of sonogram images. "Our Honeymoon baby will be here in January! I've loved you before you were in my womb!"
Waiting for your permission to load the Instagram Media.
In a post of his own, Adam wrote, "Beyond excited to announce our little baby into this world. Your Mom has already started to like Daddy's food groups and I think that's a great start. Cheers to fatherhood. Coming soon. January 2022."
Adam and Raven — who met and fell in love on "Bachelor in Paradise" Season 4 — got married April 16 at The Olana, a luxe estate outside Dallas, Texas, where they reside. After exchanging vows, the pair jetted off to Hawaii for their honeymoon, where they had hoped to conceive.
"I want three kids, but Raven might be tapped out at two," Adam joked in an interview with People at the time, to which Raven replied, "I'm just so happy to marry someone I love so much. I prayed for this day. And God willing, we will have a honeymoon baby!"