'Bachelor in Paradise' Cast Teases a 'Wild' New Season: 'It Was Nuts'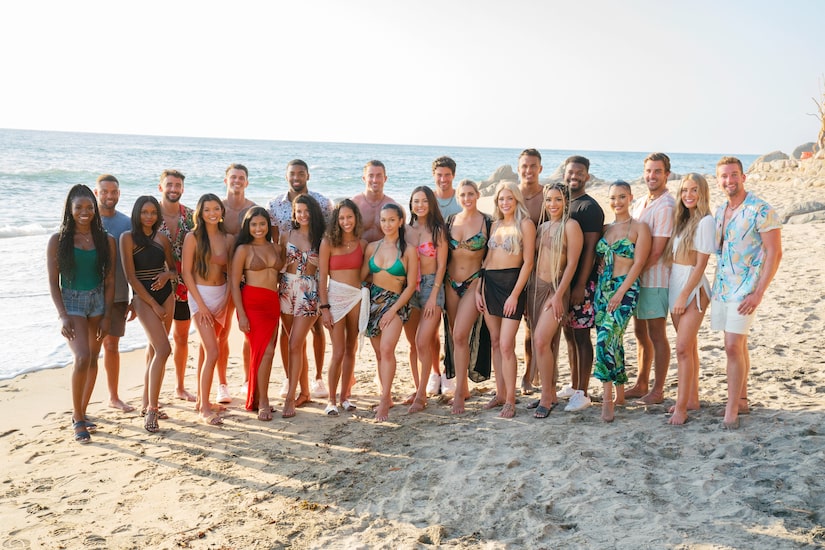 ABC
Bachelor Nation, prepare yourselves for a "wild" ride!
Cast members of "Bachelor in Paradise" Season 7 reunited for an epic premiere party last night at The Bungalow in Santa Monica, California, where they teased all kinds of drama to look out for when the summer spin-off returns Monday, August 16, on ABC at 8 p.m. ET.
"I was just trying to make an impression on everybody and it happens," "Bachelorette" Season 16 alum Kenny Braasch told "Entertainment Tonight" at the event, acknowledging that he arrived to the beaches of Mexico completely naked.
"I laugh, cry, dare I say, some sex happens. It's got everything you want," he continued. "It was 'Paradise,' so I was paradising."
Meanwhile, Queen Victoria Larson said her royal persona retreated to make way for a new character: The Goddess. According to Victoria, her new moniker inspires an "iconic" entrance.
Elsewhere, Connor Brennan — who memorably entered the competition for Season 17 Bachelorette Katie Thurston's final rose wearing a cat suit — said that he won't be rocking any sort of costume in "Paradise."
"No cat suit for me this time around... It was too hot, too sandy on the beach," he told "ET," noting that it "felt great" to show up in shorts and sandals because he "wasn't sweating as much, which was nice."
Describing the next installment of the series — which took a year off due to the novel coronavirus pandemic — "Bachelorette" Season 17 castoff Tre Cooper said, "It was nuts."
He elaborated, "We didn't really have too much time to sit there and decompress from one thing before we were onto the next, but it was exciting, man."
Tre's "Bachelorette" castmate Aaron Clancy agreed, saying, "It was chaotic, a little bit mind-numbing because it was back-to-back. The filming was a lot... It's fun, but it's a lot of work. We are on day in and day out. It was a great time... It's going to be very entertaining for everyone to watch."
Kenny also chimed in on Aaron's time in "Paradise," which included a reignited feud with Thomas Jacobs.
"It was wild," Kenny said. "I need to watch because so much stuff happened that I don't even know about... I think this is going to be way more over the top than the other ones. I mean, there are just way more people. There are way more storylines going on."
"The Bachelor" Season 24 alum and "Click Bait" co-host Natasha Parker labeled her "Paradise" experience "sad girl summer."
"It was very intense for me... It got real serious for me, so expect to see some tears, but also some fun times, too," she told "ET." "There were definitely some fun times. My girls were there. It was a lot of fun... It was an emotional roller coaster... I learned so much, and that's invaluable, right?"
Catch up with more of the "Bachelor in Paradise" Season 7 cast here.