This Week in Bachelor Nation History: Bob Guiney Starts His 'Bachelor' Journey and His Mom Crashes Night One
ABC
Bachelor Nation fans met Bob Guiney on the very first season of "The Bachelorette." The Michigan native went on to become the Bachelor for the show's fourth season, and this week marks 18 years since he began that journey.
While he only appeared on a few episodes of Trista Sutter's season of "The Bachelorette" before he was eliminated, he was a fan favorite right off the bat.
And for the first time in the show's history, the women vying for his heart on "The Bachelor" were familiar with him prior to filming because of his appearance on Trista's season.
Bob's first night as the Bachelor was one for the books, filled with surprises that made Bachelor Nation history.
He noted at the beginning of the episode how important family was to him, saying, "Family means everything to me. I'm very close with my parents. I'm extremely close with my sister. And I've had some of the same friends since I was in first grade."
ABC
When Bob was asked what the future Mrs. Guiney looks like, he said, "I can't help but think it looks like my mom, which is scary to me!"
Well, both Bob and the 25 ladies vying for his heart were in for a treat when his mom arrived at his night one cocktail party as a surprise guest, marking the first time in Bachelor history that a mom joined a cocktail party.
When Bob's mom Nora arrived, she jokingly said, "I was in the neighborhood, and I thought I'd drop by."
ABC
He said was excited to see his mom and was glad she was there to help him make the difficult decisions about who to send home that first night.
During his premiere episode, Bob—who was divorced—said he wanted to get married again for "all the right reasons" and wanted to make sure the women were there for "all the right reasons" too.
Both Bob and Nora hit it off with a nervous bachelorette, Estella Gardinier, who ended up receiving Bob's final rose at the end of the season.
The pair ended up splitting up after the show aired, but Bob found his happily ever after off-screen with Jessica Canyon and they share two children together.
To celebrate the 18 years since Bob's journey as the Bachelor began, take a scroll down memory lane with photos from the beginning of his season.
ABC
ABC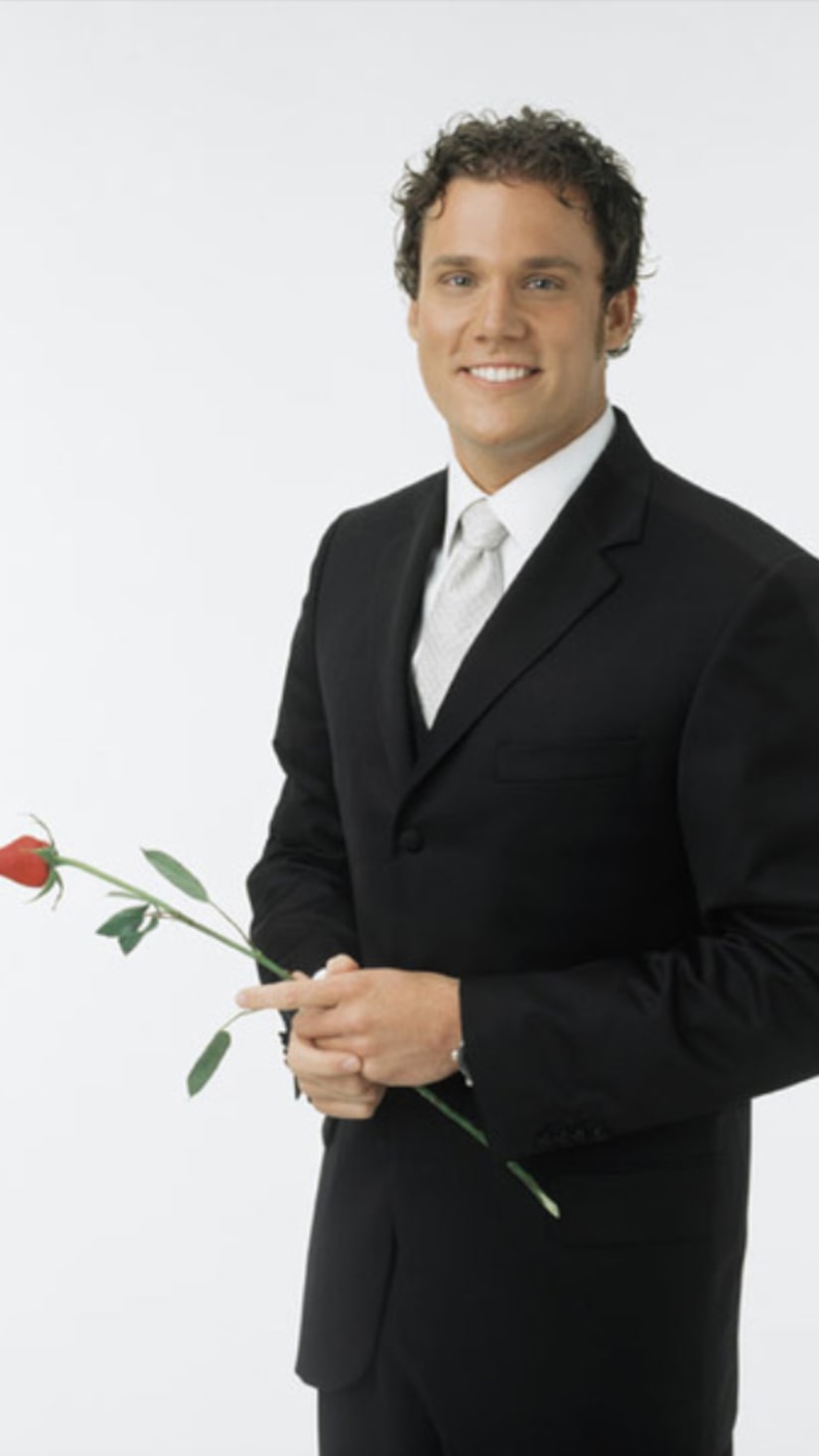 ABC