September 23, 2021 • hometowns
Ashley Iaconetti Haibon & Jared Haibon Share 20-Week Pregnancy Update: See the New Sonogram Pics!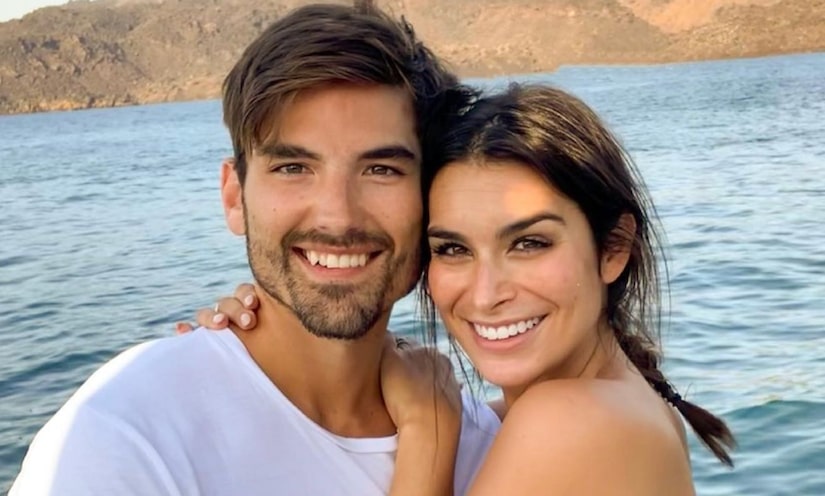 Instagram
As fans know, Bachelor Nation stars Ashley Iaconetti Haibon and husband Jared Haibon are expecting their first child together.
The pair, who first met on Season 2 "Bachelor in Paradise," revealed the exciting news back in July and shared that their baby is due February 10, 2022.
Since then, they've been sharing updates with fans, including revealing that they are having a boy.
Waiting for your permission to load the Instagram Media.
Ashley just reached a milestone 20 weeks of pregnancy — halfway there — and the couple shared their most recent ultrasound with Bachelor Nation, along with some exciting updates.
Alongside the sweet photos of their baby boy, Jared wrote "20-week ultrasound. Our family."
Waiting for your permission to load the Instagram Media.
Ashley also took to her Instagram Stories to reveal what they discovered at her milestone appointment. "We found out our child is in the ninetieth percentile for size," she said. "Jared was born weighing 10 pounds 2 ounces and his mom didn't have an epidural!"
Jared added, "Thanks mom!"
Ashley continued, explaining, "The average baby at 20 weeks is 10 ounces. This guy is 13 ounces. Let's just say if we're going in this trajectory, scheduled C-section it is."
In her Story, the Bachelor Nation star also wrote, "Pencil me in doc" for that potential C-section.
Instagram
After all the excitement, Ashley got real with fans. She revealed that even at 20 weeks, she's still throwing up around five times a week and has just "accepted the fact that I'm probably going to be sick the entire time."
We're sending Ashley and Jared our love as they continue on this exciting journey, and we hope that Ashley starts to feel better soon!
Congrats on hitting 20 weeks! We can't wait to meet baby Haibon in February.