Tayshia Adams Supports Fiancé Zac Clark as He Runs London Marathon for a Great Cause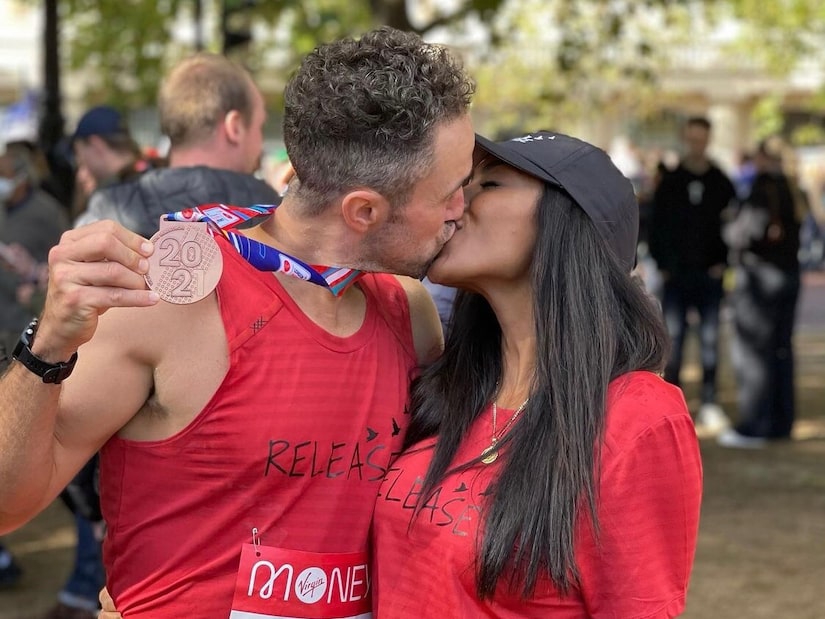 Instagram
Fans saw Bachelor Nation stars Tayshia Adams and Zac Clark fall in love and get engaged on Season 16 of "The Bachelorette."
And since then, these two have been each other's biggest fans every step of the way through life.
Zac has shown Tayshia support as she co-hosted two seasons of "The Bachelorette," and Tayshia just flew all the way to London to cheer Zac on as he ran the London Marathon.
Tayshia took to her Instagram Stories to reveal that Zac was taking part in the marathon with his company Release Recovery Foundation to "help those less fortunate with mental illness and addiction get treatment."
They shared photos leading up to the big day, and Zac wrote some special posts after finishing the London Marathon — the seventh marathon he's run.
Instagram
Zac posted, "London called. Number seven was special in so many ways. It was the first time flying the Release Recovery Foundation flag in a marathon, we had several PRs, the weather was great, and London throws an awesome party."
He added that the biggest highlight for him was running with his team and their significant others, who helped them raise money to make this moment possible.
"You are all legends and words will never do my gratitude justice. You saved lives today. We are just getting started… KEEP GOING," the Bachelor Nation star wrote.
Zac also followed up in another post dedicated specifically to his fiancée Tayshia, writing, "Fan appreciation post for the real queen of London. In all seriousness thank you for being with me every step of the way Tayshia. You are up next in NYC!"
Instagram
As Zac mentioned, Tayshia is running the New York City Marathon with him next month, which Zac has already completed six times.
We're looking forward to seeing these two run together and continue to raise money for such important causes.
Congrats to Zac on completing marathon number seven!