At Last! 'Bachelor in Paradise' Couples — Engaged or Still Dating — Can Finally Go Public with Their Relationships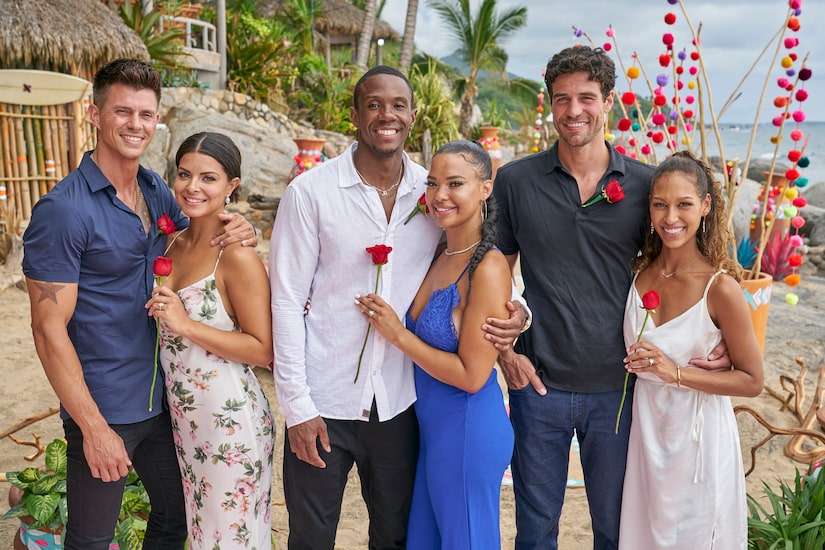 ABC
This is the moment the "Bachelor in Paradise" couples have all been waiting for: They can finally go public with their love!
While Season 7 of "Paradise" finished filming a few months ago, cast members who left the show together had to fly under the radar so as not to tip anyone off about their relationship status.
But now that the beaches of "Paradise" are closed for the summer, these couples are ready to be out in public as fiancé and fiancée or boyfriend and girlfriend.
So let's dive into these "BIP" success stories and reveal who got engaged and who got back together after leaving "Paradise."
Joe Amabile & Serena Pitt
ABC
Joe Amabile and Serena Pitt were one of the strongest couples on the beach since the beginning of "Paradise." The two faced their ups and downs over the course of the summer, with Joe's ex Kendall Long also coming to "Paradise" for another shot at love.
But Joe and Serena made it through both the good times and the more difficult times, including Kendall returning to the beach just moments before Joe proposed to Serena. According to the couple, these challenging moments made them even stronger as a couple.
When Joe got down on one knee and asked Serena to marry him, he said, "At this point, I don't see myself not wanting to wake up with you by my side. When I think about forever, it's scary, and then I think about it with you and it feels right. You told me you were falling in love with me first, you told me you loved me first, so now it's my turn."

Serena (and all of us watching at home) immediately burst into tears and said yes with a big smile on her face. We can't wait to see what the future holds for these two!
Riley Christian & Maurissa Gunn
ABC
Riley Christian and Maurissa Gunn hit it off as soon as Riley came down to the beaches of "Paradise." These two fell so hard, so fast that they went to the famous Boom-Boom Room after their first one-on-one date.
And while they faced some criticism on social media for this decision, both Maurissa and Riley said it actually made their relationship stronger because it allowed them to have even more time together.
Now these two have proved that their love can stand the test of time, and Riley got down on one knee and proposed during the final episode of "BIP."
As he popped the question, Riley said, "It's the feeling of my heart beating fast, it's the feeling of butterflies in my stomach, it's the feeling of the goosebumps on my arms. And I know that that feeling is love. See Maurissa, I love you and I've loved you since our very first date, but I just need to be sure. That said, will you marry me?"
Cue the waterworks! This proposal swept Maurissa and all of Bachelor Nation off their feet!
We love these lovebirds just the way they are, whipped cream and all!
Kenny Braasch & Mari Pepin
Sparks flew for Kenny Braasch and Mari Pepin as soon as they got to "Paradise." Throughout their time on the beach, these two faced uncertainty, other relationships, and a cake in a fire, but through it all, they came back together stronger than ever.
In the final episode of "Paradise," Kenny and Mari discussed how everything they went through in "Paradise" showed them they can make it in the outside world, and their love for each other was undeniable.
As Kenny got down on one knee to ask Mari to marry him, he said, "We were tested like no other couple in 'Paradise.' Mari, I am so f*cking in love with you and I literally can't see my life without you. You're such an amazing woman that you've changed my whole outlook on life."
Even though Kenny's 40-year-old "old bones" were creaking as he got down on a knee, we couldn't hold back the tears as these two celebrated their engagement.
Congrats to Kenny and Mari!
Thomas Jacobs & Becca Kufrin
ABC
Former Bachelorette Becca Kufrin made history and came down to the beaches of "Paradise" in hopes of finding love, but she admitted during the final episode that she didn't think she'd really find it. Much to her surprise, Thomas Jacobs swept her off her feet and made her feel like a "smitten kitten."
These two quickly became one of the strongest couples on the beach and fans couldn't get enough of Thomas and Becca's relationship.
While they ended up going their separate ways before heading to the Fantasy Suites, it was revealed during the montage at the end of the "BIP" finale that they had gotten back together.
According to Thomas and Becca, they started dating again after "Paradise" and they are "happy and in love."
We can't wait to see what the future holds for Becca and Thomas!
Noah Erb & Abigail Heringer
ABC
From day one of "Paradise," Noah Erb and Abigail Heringer had one of the strongest connections on the beach. At the end of the summer, the two were even voted as the couple who would live happily ever after at "Paradise" Prom.
But just after they received this honor, Noah told Abigail that he wasn't sure if she was his "person."

The two both left "Paradise" in tears, but at the end of the episode, fans learned that Noah and Abigail have actually found their way back to each other since their time on the beach.
According to Noah and Abigail, they realized they missed each other when they left "Paradise," so they're hanging out again but "taking things slowly."
We're looking forward to seeing how Noah and Abigail's relationship continues to unfold outside of "Paradise"!
Congrats to all of the happy "Paradise" couples!