Mike Johnson & Bryan Abasolo Discuss Their 2022 New Year's Resolutions and Goals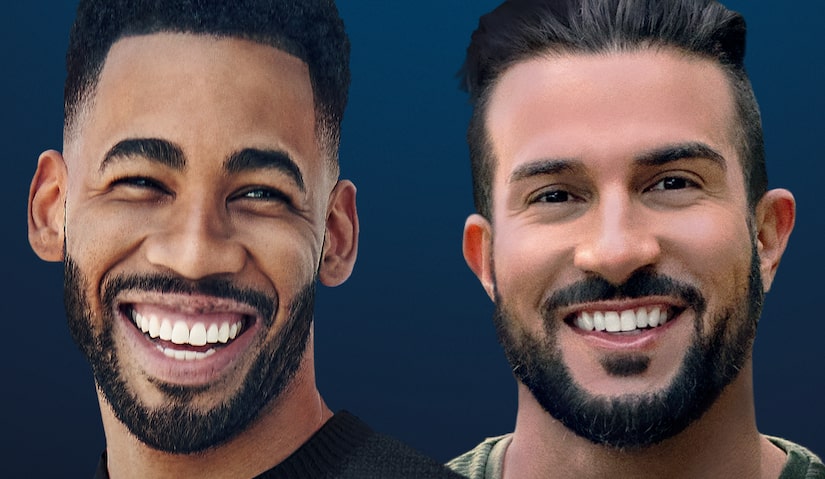 Warner Bros.
"Talking It Out with Bachelor Nation" co-hosts Mike Johnson and Bryan Abasolo discussed their New Year's resolutions for 2022 on this week's podcast.
They reflected back on 2021 and talked about what they hope to achieve in the new year.
Mike started off by talking about his goals when it comes to love and relationships for 2022.
The Bachelor Nation star said, "When people ask me, 'Why are you single?' the reason is because my energy is off. If and when I meet or will meet my woman, my résumé is nice, but my energy is off. My energy isn't right and the type of woman I want can read that and pick up on that."
He continued, noting, "There are some things that I need to do and some ways that I still need to grow and that's been my goal going into the new year. I've been reflecting on how I can be a better human being and just a better man for whoever my future lady is. She doesn't even know that she's already helping me grow."
When it comes to his New Year's resolution specifically, Mike said, "My New Year's resolution genuinely is to just become a better version of myself in all facets. That's the main reason that I'm away in Mexico right now; it's just to reflect. People think I'm probably here partying and sleeping with women. I haven't drank once and I haven't slept with nobody. I am genuinely doing my job and keeping my head down trying to become better."
Waiting for your permission to load the Instagram Media.
Bryan also shared his goal for 2022, which is to be better at touching base with his family and friends.
He said, "I want to focus on checking in with friends and family more so than I do currently. At the end of the day, friends and family are everything. They're your support system and people that are going to be behind you no matter what. And a lot of times, we get caught up in the hustle and things that at the end of the day matter, but they're not everything. Those relationships matter more than anything to me. I know that I could do a better job."
Bryan added, "We're in a time in the world where a lot of people are going through a lot of things. Mental health is a big issue with COVID. You never know what people are going through. Just to check in and FaceTime more to see how your people are doing, because everyone can get in their own world. Mike, I don't call you enough! We need to talk on the phone more. I want to hear what you're going through."
He challenged listeners to make this part of their resolutions too, saying, "Just do that more with your family and friends. At the end of the day, the relationships and your bond with people is what's most important. If 2020 and 2021 taught us anything, it's that life is short, man. You could be here one day and gone tomorrow, so just spread the love."
Those are some good resolutions! Let us know what your 2022 goals are down in the comments below.