January 25, 2022 • hometowns
Raven & Adam Gottschalk Share Adorable New Photos of Baby Gates: '5 Days Old Today'
Instagram
Bachelor Nation stars Raven Gates Gottschalk and Adam Gottschalk, who first fell in love on "Bachelor in Paradise," announced their pregnancy back in July.
Now, their baby boy has finally arrived, and we couldn't be happier for them.
Adam announced earlier this week that baby Gottschalk had arrived via emergency C-section, and Raven shared the news that they named him Gates Zev Gottschalk.
Waiting for your permission to load the Instagram Media.
Now, the couple has been enjoying their first few days at home as a family.
And while they've been cozying in with Gates, they've snapped some adorable new photos of their baby boy.
On the Instagram Raven and Adam run for their son, they posted this sweet sleeping photo and wrote, "When mom's milk comes in. 5 Days Old Today!"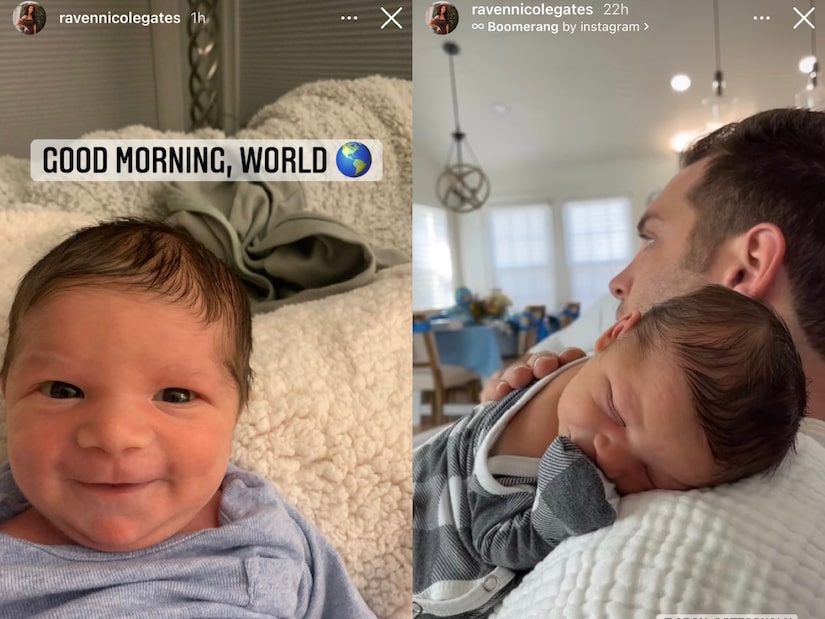 Instagram
Adam also commented on the post, writing, "Milk drunk!"
Raven posted more photos to her stories of her husband cuddling with Gates and of Gates smiling, writing, "Good morning world!"
Adam shared photos of his own with Gates bundled up and sucking on a pacifier.
Their fellow Bachelor Nation stars haven't been able to get enough of Gates' cuteness.
Waiting for your permission to load the Instagram Media.
Fellow new mom Astrid Loch commented, "He's beautiful. Congratulations you two!"
Madi Prewett wrote, "I LOVE HIM SO MUCH ALREADY!"
And Jordan Rodgers shared his congrats and said he can't wait to meet him.
We're so happy for Raven and Adam for the adorable new addition to their family.
We can't wait for many more sweet pics of Gates to come!