Hannah Ann Sluss Shares Game Day Bites Recipes Perfect for Super Bowl Sunday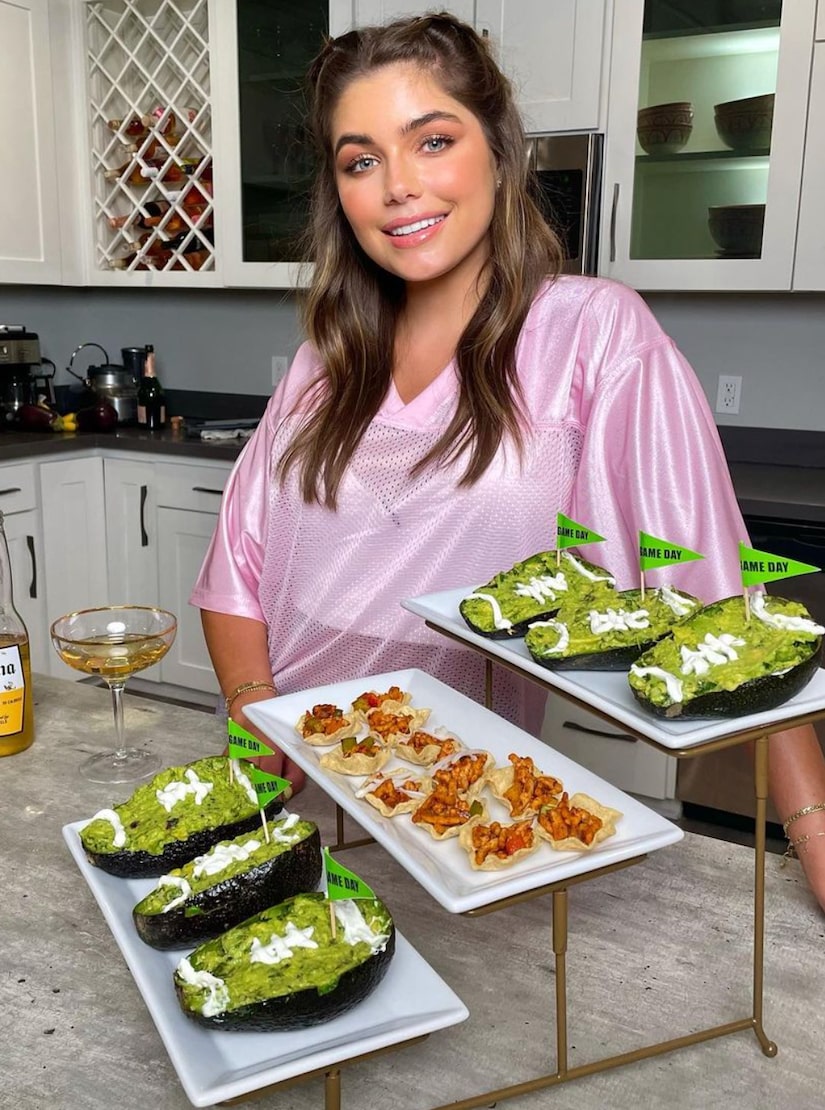 Instagram
The Super Bowl is this Sunday, and if you're looking for the perfect game day bites, Bachelor Nation star Hannah Ann Sluss has you covered.
Bachelor Nation fans met Hannah Ann on Season 24 of "The Bachelor." Hannah Ann ended up getting engaged to Peter Weber, and while their engagement didn't work out, she has been sharing her life with Bachelor Nation on social media ever since.
Hannah Ann shares everything from her modeling career to her family and friends, but she also knows how to show up and show out in the kitchen.
She has posted countless recipes on her Instagram, which range from healthy alternatives to easy takes on delicious recipes.
And her most recent recipes are perfect for your Super Bowl party.
Hannah Ann took to her YouTube channel to share her recipes for her nacho bites and guacamole footballs that are not only delicious but also adorable!
In her video, the Bachelor Nation star said, "I might not be the most athletic, but I do know how to cook up a good tailgate! I love football season. I grew up in the south and watching football is what you do on the weekends. My part in participating is making a really good dish to bring to the tailgates and parties."
Check out her recipes for these perfect game day snacks below!
Ground beef
Taco seasoning
Chips, cheese
Peppers
Onions
Pico de gallo
Instructions: Cook ground turkey, peppers, and onions and then add it to the scoop bite size chips. Top with cheese and bake in the oven on 350 for 4 to 6 mins, because I like my bites crispy! I like to add sour cream or guacamole for a topping! These nacho bites are the perfect appetizers for hosting!
6 ripe avocados
1/2 cup finely diced red onion
1/2 cup fresh cilantro
1 1/2 jalapeño seeded and chopped
1 1/2 tablespoon fresh lime juice
2 teaspoons fresh lemon juice
1 teaspoon kosher salt
1/3 cup sour cream
Instructions: Scoop out avocado, but be gentle, not tearing the skin because that's what going to make it look like a football. Mash the avocado and add the onion, cilantro, jalapeños, lime juice, lemon juice, and kosher salt. Then take the finished guacamole and put it back in the avocado skins. Put the 1/3 cup of sour cream into a plastic bag and cut the corner to create a piping bag. Pipe football lines with the sour cream onto the guacamole boats so they look like little footballs. Dip chips and enjoy!