Haley & Emily Ferguson Offer Advice for Other Bachelor Nation Star Dating After the Shows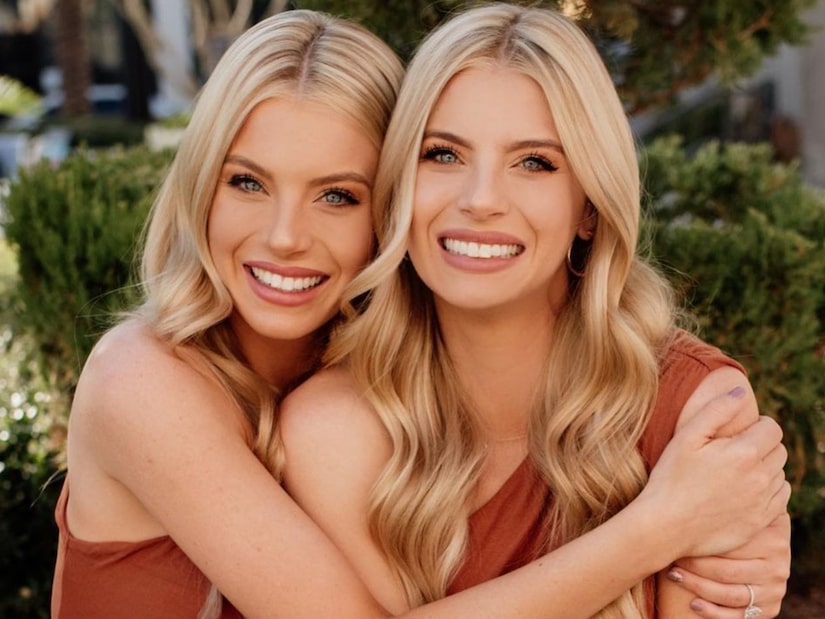 Instagram
Dating isn't easy, but there can be an added level of difficulty after coming off a reality show as popular as the Bachelor Nation shows are.
Bachelor Nation stars and famous twins Haley and Emily Ferguson appeared on "The Bachelor" and "Bachelor in Paradise" and have both since gotten engaged after their time on the shows.
So the two stopped by the "Click Bait with Bachelor Nation" podcast where they opened up about dating post-shows and shared some dating advice for other Bachelor Nation stars.
Emily started off by sharing that the transition coming off "The Bachelor" for the first time was more difficult than she thought it would be.
She said, "I feel like after we got off the show, we were still trying to find ourselves and figure out what we wanted in life. I remember getting off 'The Bachelor' and thinking about how nervous I was for what would be portrayed on TV and how I would come off. I worried about whether people would want to date me after that."
And on top of that, Emily said they were both still getting used to having their phones back after taking so much time disconnected while they were on "The Bachelor."
Waiting for your permission to load the Instagram Media.
She said, "It was a weird transitional time. Me and Haley didn't date that much right after 'The Bachelor.' But then again, we were never the biggest daters. We would go out with our friends and try to meet someone that way, but when that stopped working I started DMing people."
The twins added that they also weren't sure about whether or not they would be asked to go on "Bachelor in Paradise" and were hoping to find love that way, so they didn't take dating that seriously right after the show.
Haley said, "I think you should be single after the show just enjoy yourself, I loved it, it was so fun. After the show just enjoy it and embrace yourself and then start dating."
And Emily agreed and shared her own advice for when you do start looking for the one.
"I guess my only advice is not to force anything. Things genuinely will happen 100% naturally, as cheesy as that sounds. Things will happen when they're meant to happen. Whether that's right after the show or six years after the show, when it feels right you'll know and it'll happen naturally," she said.
To hear more of the twins' conversation on the "Click Bait with Bachelor Nation" podcast, check out the full episode below.