Jade & Tanner Tolbert Share Adorable Family Easter Photo, Plus: Their Viral 'Who Does Emmy Look More Like?' Video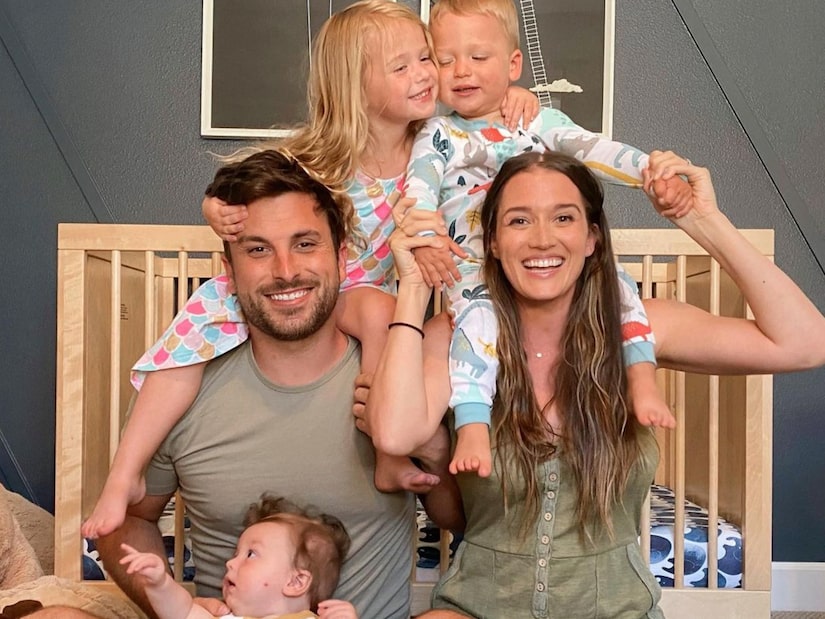 Instagram
Bachelor Nation fan-favorite couple Jade Roper Tolbert and Tanner Tolbert first fell in love and got engaged on the beach during Season 2 of "Bachelor in Paradise," and they've since welcomed three children together: daughter Emerson, 4, and sons Brooks, 2, and Reed, 1.
Their family is beyond adorable, and we love all the Tolbert content we can get!
One of our favorite Tolbert family traditions is their yearly pajama photos for each holiday.
This week, Jade shared a post with this year's Easter pajama pic and it's cuteness overload!
In the post, she also shared a photo of Easter from two years ago, showing off how much their kids have grown.
Waiting for your permission to load the Instagram Media.
Alongside the pics, Jade wrote, "Time flies! I couldn't find an Easter family jammie's pic from last year, but honestly I can't even remember what we did for Easter last year. Mom brain or what haha. But it's amazing how much can change in two years time! In the second picture, I'm a couple months pregnant with Reed, and look at how teeny Brooksy and Emmy are!"
Jade's post quickly raked in tens of thousands of likes and comments, and Bachelor Nation fans couldn't get enough of these sweet photos.
But another one of Jade and Tanner's posts from earlier this week is also grabbing the attention of her millions of followers.
The couple posted a video of the two of them with their daughter Emmy and wrote, "Who does Emmy look more like? Mom or Dad?"
Waiting for your permission to load the Instagram Media.
In the video, footage of each parent's face lined up with Emmy's flashes back and forth.
Bachelor Nation fans could not get enough of this video, and it quickly garnered almost a million views.
Their followers wrote things like, "Oh man....I totally thought mom and then I saw dad and thought dad! This tripped me up!" and "This is awesome! She's got her mama's nose and mouth features, but those eyes are def dad!! The picture barely changed between the two of them. So cool!"
Check out the video above and let us know who you think Emmy looks more like down in the comments below!