This Week in Bachelor Nation History: Drama Heats Up Between Alex Michel & Shannon Oliver
Throwing it all the way back to Season 1!
This year, we're celebrating 20 years since "The Bachelor" first aired in 2002, and this week in Bachelor Nation history was the very first Fantasy Suite episode.
The first Bachelor, Alex Michel, went on the exotic dates (now known as Fantasy Suite dates) with his final three women: Amanda, Shannon, and Trista.
He went to New York City with Amanda, Lake Tahoe with Shannon, and Hawaii with Trista.
His first date with Amanda went well, with Amanda revealing that she was falling in love with the Bachelor.
On his date with Trista, the two took the very first helicopter ride in Bachelor Nation history, which went well at first — until Alex started to feel ill.
Their exotic date wasn't exactly as expected because Alex ended up coming down with a stomach virus, but Trista stayed by his side the entire night.
And while his date with Trista didn't exactly go to plan, his date with Shannon somehow was more uncomfortable than having a stomach bug.
The tensions started right away when Shannon didn't want to kiss him or hold his hand.
Alex said, "She can't give herself to me emotionally until she knows she's the one, and I can't figure out if she's the one unless she gives herself to me emotionally."
Shannon eventually started to let her guard down and called Alex her boyfriend but was immediately uncomfortable again when they were given the date card for the overnight portion of their date.
Shannon said she could only think about the fact that he would be going on overnight dates with two other women.
Alex eventually asked the cameras to leave so they could talk in private, but it didn't seem like their relationship was progressing as well as his relationships with Trista and Amanda.
Alex ended up sending Shannon home at the end of the week, and when she asked why, Alex shared that they had already faced so many struggles in their relationship and he feared he would make her life harder, not better after the show.
He also said that he just felt like they were at "two different points in our lives" and weren't on the same page.
Take a scroll below for more looks back at Season 1 of "The Bachelor."
ABC
ABC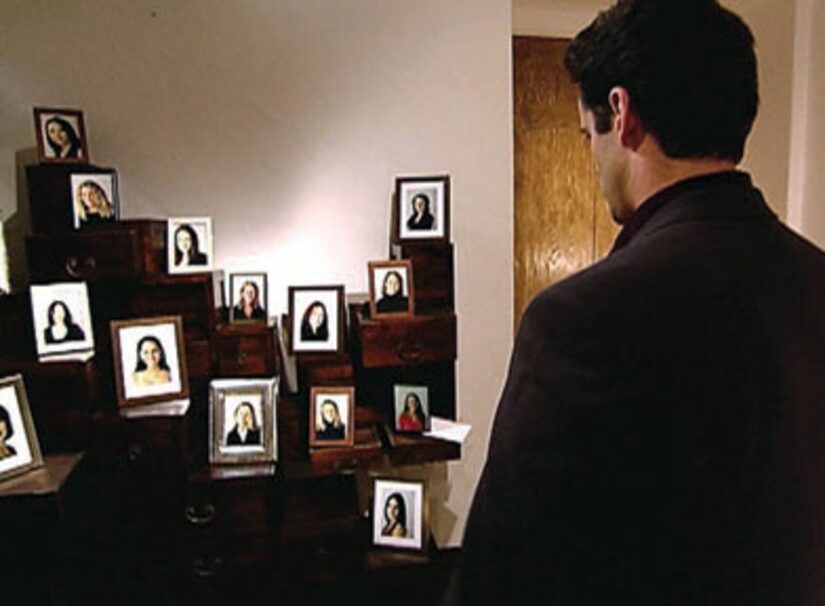 Warner Bros.