Ben Higgins Discusses How Abstaining from Sex Strengthened His Relationship with Jessica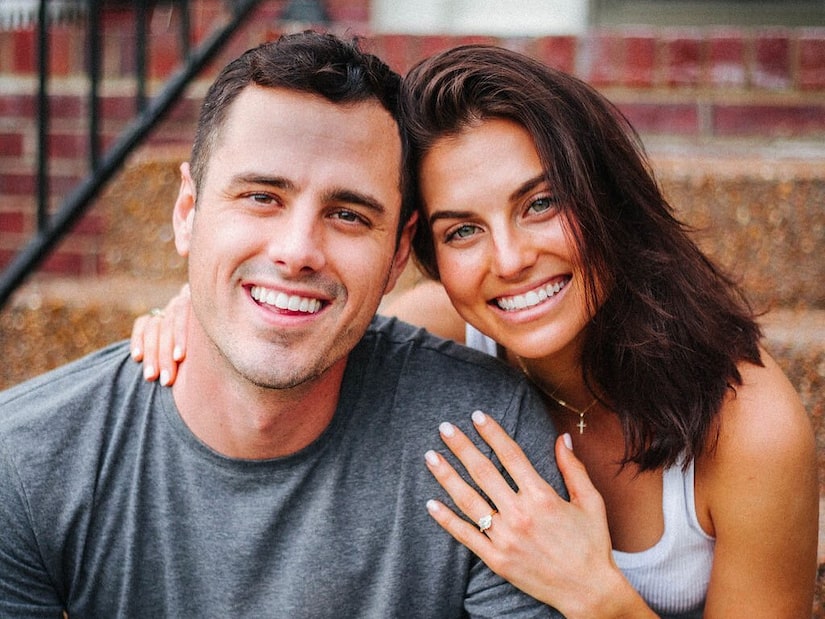 Instagram
Former Bachelor Ben Higgins married his wife Jessica Clarke Higgins in November 2021. They newlyweds have been sharing their married life with Bachelor Nation fans on social media and they couldn't be cuter!
But before Ben and Jess got married, the two talked candidly about how they were abstaining from sex until they tied the knot.
Now, Ben is stopping by the "Talking It Out with Bachelor Nation" podcast, where he opened up to Mike Johnson and Bryan Abasolo about why the decision to wait for marriage actually brought him and Jess closer as a couple.
Ben started off by sharing, "There are multiple reasons we decided to wait. I think when people hear about it, they think it was a strictly faith-based decision or a religious decision, but it wasn't solely that."
Waiting for your permission to load the Instagram Media.
He explained that while he and Jess are both religious and their religion is a big foundation of their lives, it wasn't the only reason.
Ben shared, "In my life, I was famous for Kaitlyn Bristowe calling me out and asking if I was a virgin and I wasn't. And Jessica had abstained from sex her whole life waiting for marriage, and so when going into that relationship, we talked it out and decided the wise thing to do for us."
He continued on, saying, "She'd worked so hard to keep that moment special for her, and I've had failed relationships where that has been a part of my life. So we decided to try and see what happens because we have a whole life together."
Ben joked, saying that the universe had the last laugh because, "When we got engaged, we didn't think that COVID was going to shut down our wedding for a year and a half. It was a big joke on us that we had to wait a year longer than expected."
But in all seriousness, while it was difficult at times, Ben revealed why the decision brought them closer together.
"It wasn't easy, so it forced us to grow stronger together in our commitment to each other. It also got us really excited for when we did get married. It gave us something really special and something we would work through as a married couple once we had already committed our lives to each other," the former Bachelor shared.
Waiting for your permission to load the Instagram Media.
"And finally, because we were waiting for that physical part of our relationship, it forced us to communicate with our words a lot easier. We talk the weird and uncomfortable stuff out."
And while waiting for marriage to have sex worked for him and Jess, Ben said he doesn't think it's the right thing for everyone.
He said, "I'm not going to say it's for everybody. I'm not going to put my stake in the ground and say that everyone should do this at all. I would push against that, actually. I would say this is a decision you need to make if it's right for you. For us it was right."
Now, Ben told Mike and Bryan that he's both proud of himself for being able to respect Jessica's decision and they share a very special bond because of it.
To hear more of Ben's conversation on the "Talking It Out with Bachelor Nation" podcast, check out the full episode below.