Jade Roper Tolbert Reveals If She & Tanner Want More Kids, Plus: Keeping Their Spark Alive After Having Babies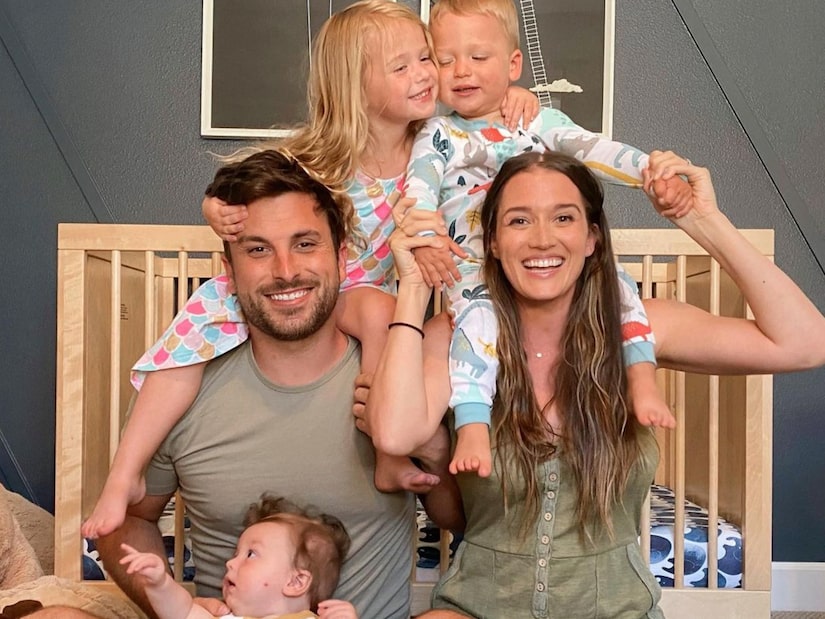 Instagram
Bachelor Nation fan-favorite couple Jade Roper Tolbert and Tanner Tolbert found love and got engaged on Season 2 of "Bachelor in Paradise."
The two got married in 2016 and have since welcomed three children together: Emmy, Brooks, and Reed.
And now, during a Q&A on social media, Jade revealed whether she and Tanner have plans to have any more babies in the future.
The mom of three said, "Haha this is always a popular question! I sometimes imagine our family as a family of 6, but then I also can't imagine Reed not being the baby of the family. I go back and forth!"
Instagram
So it's still a possibility!
And another fan asked how she and Tanner keep their intimacy alive after having babies, and Jade got candid with her answer.
She said, "Communicate, communicate, communicate. One of my favorite accounts to follow is Dr. Tracy Dalgleish. She touches on this topic a lot and gives some great resources and tools for how to navigate through this season of relationships."
Jade went on, saying, "Also, just wanted to validate you and tell you that you're not alone in this particular experience postpartum."
Another fan chimed in and wrote, "Not a question, just wanted to say that I love how in tune you are with your kids!"
Waiting for your permission to load the Instagram Media.
And Jade responded, "This is the best compliment. Thank you for making my night! I am just grateful I get to feel their sunshine and watch them grow into who they are meant to be."
We love the Tolberts and love watching their kiddos grow as well… and we wouldn't be mad if they wanted to have another!
Sending our love to Jade, Tanner, and their whole family!