November 17, 2022 • hometowns
Vanessa Grimaldi Shares Emotional Post About her Breastfeeding Journey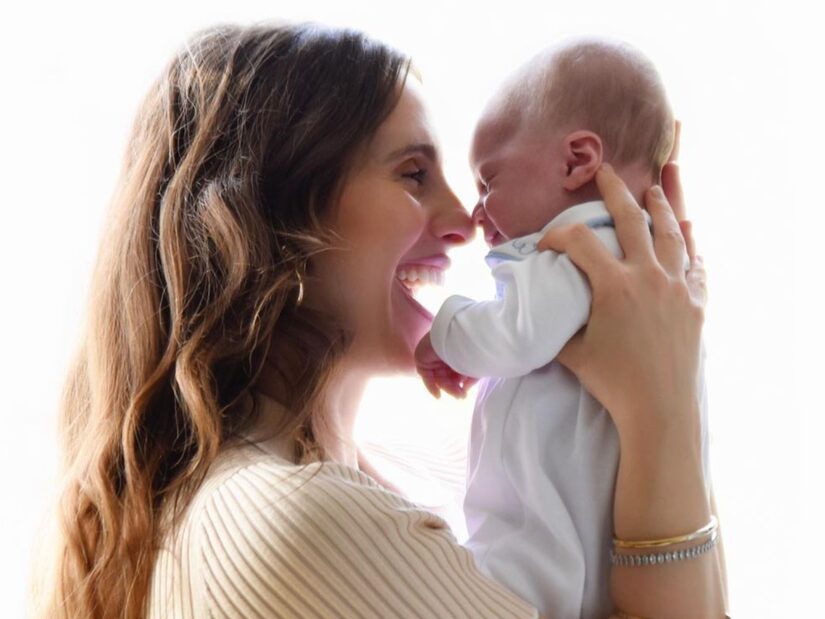 Instagram
Vanessa Grimaldi announced in April that she and her husband Josh Wolfe were expecting their first child together.
And their baby boy Winston finally arrived in September, on the day before Vanessa's 35th birthday.
Now, the new mom just took to Instagram to share a candid post about her experience with her breastfeeding journey so far.
Alongside a photo with Winston nursing, Vanessa wrote, "The most emotional journey = breastfeeding journey. This photo marks a major milestone for Winston. It is the FIRST time he latches for an entire feed!!! At almost 7 weeks old!"
Waiting for your permission to load the Instagram Media.
The Bachelor Nation star went on, saying, "I wasn't sure if I wanted to share this in fear of being judged or getting mommy shamed (can't believe it's actually a thing, but this was the kind of post I wish I had read before giving birth. If you choose/are able to breastfeed, I hope my story gives you hope."
Vanessa concluded her post by writing, "FYI Winston is mainly formula fed, so if you're formula feeding and that works for you and your baby, that's amazing! Formula or breastmilk, you do you, boo!!!!"
Many of Vanessa's fellow Bachelor Nation stars and fans flooded the comments of her post showing her love and thanking her for her openness about her journey.
Fans also shared their breastfeeding stories and related to Vanessa's experience.
We know that Vanessa being so open about her nursing story will help many others who are in similar situations.
Congrats again to the new mama!