November 28, 2022 • hometowns
Andi Dorfman Reveals When She & Fiancé Blaine Hart Want to Have Kids, Teasing 'Yesterday'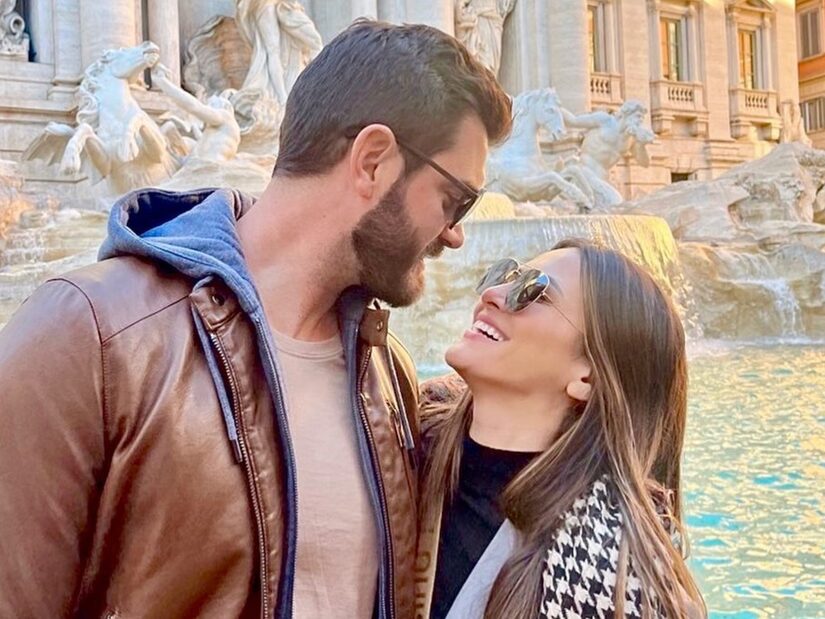 Instagram
Former Bachelorette Andi Dorfman got engaged to her fiancé Blaine Hart in March 2022.
Since then, the two have bought a house and moved in together in Greenville, South Carolina.
Now, as they plan their 2023 wedding day, Andi and Blaine answered some fan questions in an Instagram Q&A.
The first question they answered was "Do you want to have kids right away?" Andi laughed and let Blaine answer and he said they want to have kids "yesterday."
Waiting for your permission to load the Instagram Media.
Andi agreed and flashed a big smile! How exciting!
The former Bachelorette also revealed how she and her fiancé met, and it was much longer ago than fans might think.
Andi said, "Well, it's a long story. I met Blaine at a party back in college when one of our mutual friends had brought him and his friends down to Atlanta. Long story short, I thought Blaine was really cute, but he didn't talk to me and I didn't see him again for, drum roll, please… 15 years. Then last summer, we were both in Italy separately and ran into each other. Now we've been together ever since!"
Waiting for your permission to load the Instagram Media.
She added, "I waited a long time, but he was worth the wait!"
Andi and Blaine also shared their favorite things about each other.
She said he is "sweet and truly a really good man" and Blaine said that Andi is "extremely thoughtful and considerate."
And when someone asked how Andi knew Blaine was the one, she said, "That's a good question. There just never was a time that he wasn't the one. There never was a time when I didn't enjoy being with him and didn't want to continue our relationship."
We love Andi and Blaine's love and can't wait for them to officially tie the knot!