Kelley Flanagan Shares Update on Relationship with Peter Weber and Teases Major Upcoming Project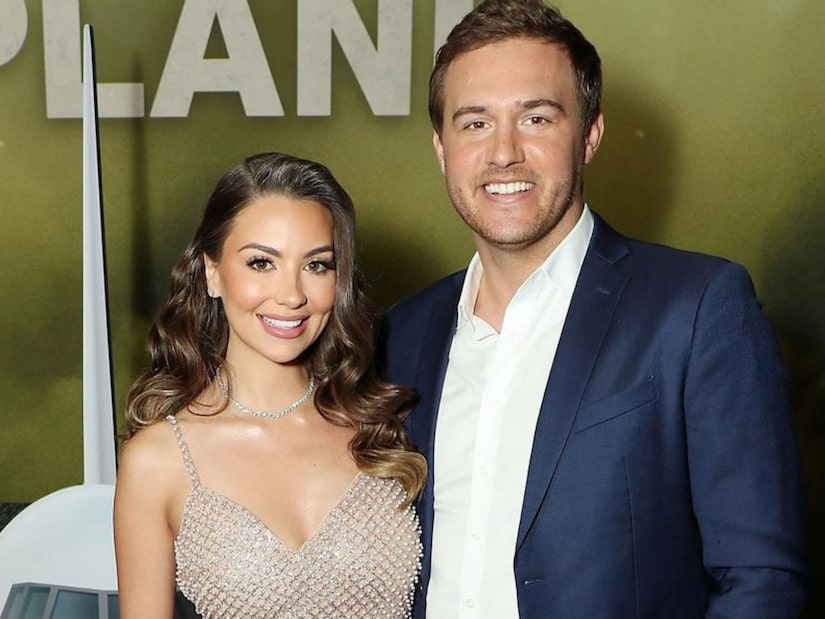 Instagram
Bachelor Nation fans saw Peter Weber and Kelley Flanagan meet on Season 24 of "The Bachelor."
While Kelley and Peter Weber didn't end up together at the end of the show, they reconnected and dated after filming.
The two dated for around seven months before going their separate ways at the end of 2020.
Then, last year, the couple got back together and shocked Bachelor Nation with their reconciliation posts.
Now, Kelley co-hosted this week's episode of "Click Bait with Bachelor Nation" and shared updates about her relationship, her Bachelor Nation friends, and her exciting upcoming business venture.
Kelley first opened up about her Bachelor Nation friends and revealed that one of them is about to move overseas.
Waiting for your permission to load the Instagram Media.
She said, "I feel like I haven't talked about any of this stuff in a while, but it's been a wild three or four years. We came off the show and I became best friends with Kelsey Weier and Victoria Fuller. Me and the girls had a good year and a half of just going out and living our absolute best lives coming off the show. And then as of recently, we've all gotten into relationships, so we haven't seen as much of each other."
Kelley went on, sharing, "Kelsey is my ultimate best friend and I talk to her every single day on the phone. Kelsey lives in Nashville, but she's actually moving to Athens, Greece. I'm heartbroken! [...] After the show, she moved to Nashville and we would go up to Chicago a lot, where I'm from originally. She ended up meeting one of the guys that plays on the Bulls and she started dating him."
The Bachelor Nation star added, "He's one of the sweetest guys in the world. He decided to go play basketball overseas, so now he's playing in Athens, Greece, and she is picking up all of her stuff in Nashville and moving it to his place in Arizona, then they'll be in Greece for the next year and a half."
And Joe Amabile also asked Kelley for an update on her relationship with Peter.
She said, "I started staying with Peter again and we started dating. This time around, we decided to keep it a little bit more private than what it was. I felt an enormous amount of pressure that comes with the social aspect of it and social media in general. People have their opinions, and it's not fun to be in a relationship that is constantly having stress and anxiety around what other people think of it."
Waiting for your permission to load the Instagram Media.
Kelley continued, saying, "It was definitely overwhelming, so this time when we gave it a shot, we wanted it to be a little more private and we've been traveling a lot. We just went to Aspen for my birthday. I think there was a group of 30 of us who went. We just got back from Vegas as well. He and I have been traveling nonstop together, and it's nice to fly for free on his passes. I would say his favorite place is Vegas. I was obsessed with Aspen."
As for what's next for Kelley, she teased a very exciting new business venture in the works.
The Bachelor Nation star said, "I have a project in the works and I'm not going to give too much away, but I have a big project coming up. Fingers crossed. I have been working on that a lot. So we'll see how that goes! I can't tell you what it is, but it has to do with dating and astrology. It won't be released for a while. I worked a company that built apps back in the day right after college and I am working with them and all of my tech buddies to try to get things rolling."
To hear more of Kelley's conversation with Joe on the "Click Bait" podcast, check out the full episode below.