Andi Dorfman Reveals Her Wedding Date and It's Sooner Than You Think!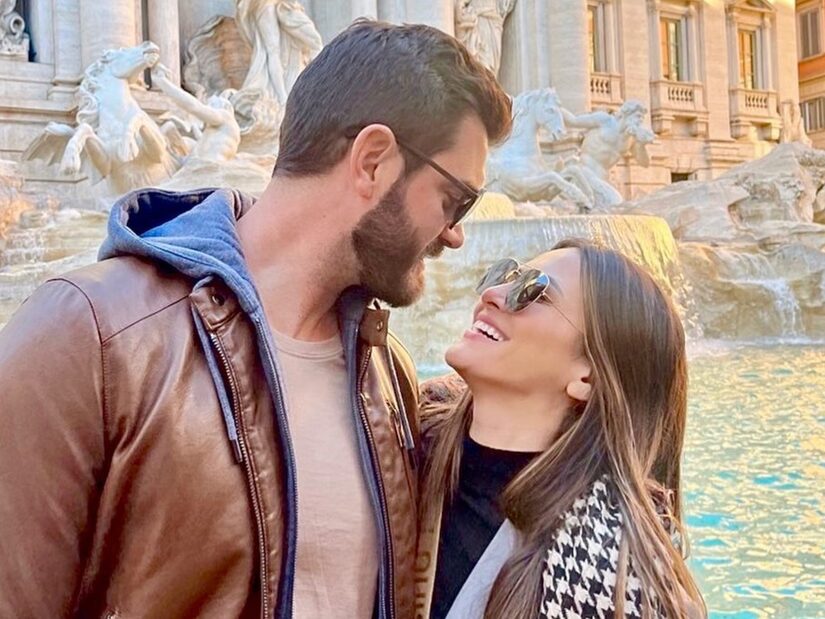 Instagram
Wedding bells are ringing!
Former Bachelorette Andi Dorfman got engaged to her fiancé Blaine Hart in March 2022.
Since then, the two have bought a house and moved in together in Greenville, South Carolina.
Now, Andi just took to Instagram to reveal when their big day is and it's coming up soon!
Alongside a photo with her fiancé, the former Bachelorette wrote, "Exactly six (wild and chaotic) weeks until forever. Can't wait to marry you @blaineh86!"
Blaine commented back on Andi's post, saying, "Hurry up. Slow down. Speed up. Slow down. Can't wait @andidorfman!"
Waiting for your permission to load the Instagram Media.
Exactly six weeks from today is Wednesday, May 31, and some fans had questions about why Andi was getting married on a Wednesday instead of a more traditional weekend wedding.
Andi took to her Instagram Stories and revealed that she and Blaine will be getting married overseas and spilled the tea on why they chose a Wednesday.
The bride-to-be said, "Lots of DMs about getting married on a Wednesday. Yes, we're getting married on a Wednesday. We actually learned that destination weddings are better during the week because it allows people to travel on the weekend before and then have their own little vacation that week and then get back on the next weekend."
Andi went on, saying, "We're aware it's a Wednesday, which makes it exactly six weeks away. Eeek! I'm starting to get kind of sad that it's going to be over soon, but there's still a lot to do before then."
So exciting! We can't wait for Andi and Blaine to finally tie the knot in a few short weeks!