Charity Lawson Discusses What It Means to Be the 2nd Monoracial Black Bachelorette
Instagram
Bachelorette Charity Lawson just sat down for her very first talk show interview on "The Jennifer Hudson Show."
Jennifer asked Charity about what she's looking for in a partner, what this experience means to her, and more!
Charity first shared what it was like finding out on live television that she was the Bachelorette.
She said, "When I was told, I had to double-check. I was like, 'Are you sure that was my name that was called?' I could not believe it. I literally did not believe it. I was having all of these emotions. I was excited, I was nervous, and it's a once-in-a-lifetime opportunity. To hear my name called, I knew that it would be something incredible."
Jennifer asked Charity what it means to be taking on the role of Bachelorette as a Black woman.
Charity opened up, saying, "It's huge. This puts me in the position of being the fourth woman of color to hold this role and the second monoracial African American woman to have the opportunity to find love. I notice and acknowledge that this is so much bigger than myself. It is my journey to love, but it's bigger than me."
She continued, "I am just honored to be able to hold that representation for other people at home that look like me, women of color. Like the little girls that can look to me and acknowledge that this is something that's possible for them too."
Charity also shared a bit more about her parents' love story and how they've been together for 47 years.
She said, "They have the most incredible love story. They were actually next-door neighbors as children growing up and they didn't start dating until high school. They are high school sweethearts. Upon graduating, my dad joined the Army and they went to college. Then they got married and they have been married ever since. It is beautiful!"
Jennifer asked the Bachelorette how her parents feel about her looking for love on television.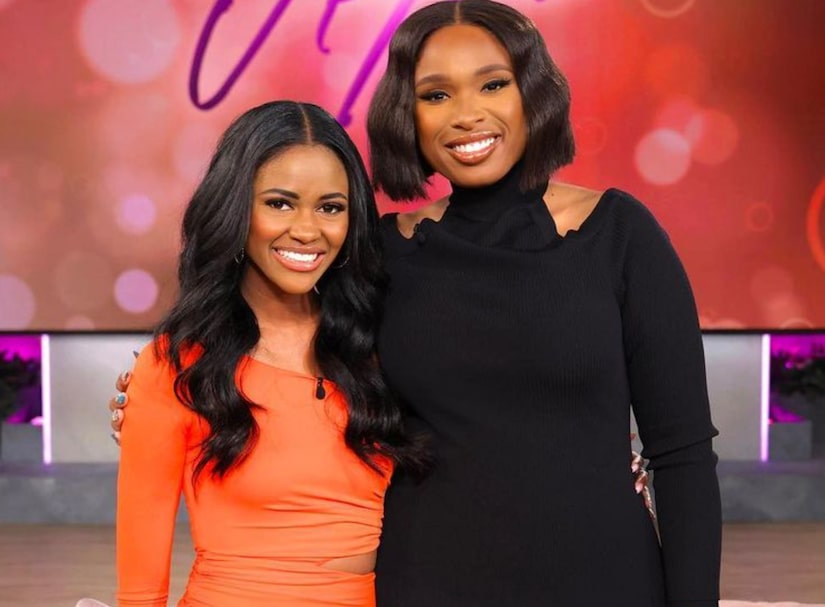 Instagram
She said, "They are a bit skeptical. I mean, what parent would not be? The first time I went on the show, they were definitely skeptical. But I think my parents have instilled such good values and morals in me, so they are also trusting in knowing that I can make good decisions and will make the right decision. It comes with highs and lows of any parent watching their child be vulnerable on national TV again, but they're excited."
Charity also discussed her career as a therapist and Jennifer asked if she thinks it'll help her as the Bachelorette.
The Bachelorette said, "I am a child and family therapist. I think a few of the core skills I have as a therapist is that I'm a really active listener and I am really compassionate. For me, I'm very expressive and wear my heart on my sleeve and I don't mind feeling my emotions. I think that will be an advantage because I hope it cultivates a space for the guys to also reciprocate that back to me."
And Charity also revealed what characteristics she's looking for in a partner ahead of her season premiering.
She said, "There are a few traits I definitely know that I need after going through past relationships. I need someone who is confident and is sure of what they want, so we're not playing games. I want someone who is funny. A sense of humor is really important. And I want someone who is authentic. I want someone who is themselves and they don't feel a need to put on a façade. I want the true, real you. Those are the top three things, I think!"
For more from Charity's conversation with Jennifer Hudson, check out their dealbreakers game below!