Gabi Elnicki Shares Gorgeous Photos from 'Recharging' Her Soul in Vermont
Instagram
Bachelor Nation fans saw Gabi Elnicki look for love with Zach Shallcross on Season 27 of "The Bachelor."
At the end of the season, fans saw Zach propose to Kaity and Gabi leave brokenhearted.
Since her time on the show, Gabi has been surrounded by family, friends, and her fellow Season 27 cast members.
Now, the Bachelor Nation star just headed to her happy place for a little moment to recharge.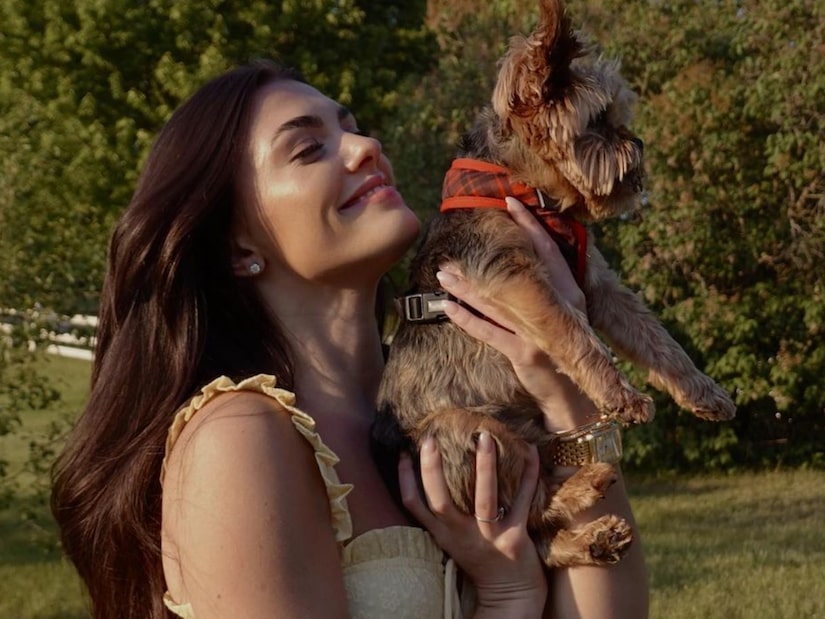 Instagram
Gabi shared gorgeous photos from her hometown in Vermont and wrote, "Recharging my soul in my favorite place."
In the photos, Gabi is seen frolicking and smiling with her adorable dog Louie.
She's wearing a stunning yellow dress and soaking up some Vermont sunshine.
Many of Gabi's fellow Bachelor Nation stars shared their love for her and her pup in the comments.
Jess Girod wrote, "I love you and I love Louie!"
Instagram
Kaity Biggar chimed in, saying, "LOUIE 🥹💖🐶 !!"
And Ariel Frenkel wrote that Gabi was holding Louie up like Simba with heart eye emojis.
Earlier this week, Gabi shared more gorgeous photos from her trip home and wrote, "Bored in the house and I'm in the house bored."
We love that Gabi is taking some time to reset and recharge with her family.
Can't wait to see what's next for her!