Caelynn Miller-Keyes Shares How She & Dean Unglert Cope with Being Apart for Travel
Instagram
Bachelor Nation fan-favorite couple Dean Unglert and Caelynn Miller-Keyes found love on Season 6 of "Bachelor in Paradise" and got engaged last year.
The two are currently planning their Aspen, Colorado, wedding for this year, and now, Caelynn just took to Instagram for a Q&A.
She talked a bit about their wedding and shared how planning has been going.
The Bachelor Nation star said, "Dean helps with all the big things and I handle all the small details, which I prefer because I love planning. Our wedding planners have also been incredible and have handled almost everything for us."
Instagram
Caelynn went on, saying, "Next week we are going to see our wedding venue for the first time when it's not covered in snow and we have our food tasting. So excited!"
We can't wait to follow along!
Caelynn also opened up about her and Dean's busy travel schedule and how they handle time apart when they're traveling separately.
Caelynn said, "We're both pretty independent. I obviously love having Dean with me all the time, but we also have our separate hobbies/interests and I can focus more on those things when he's gone and vice versa."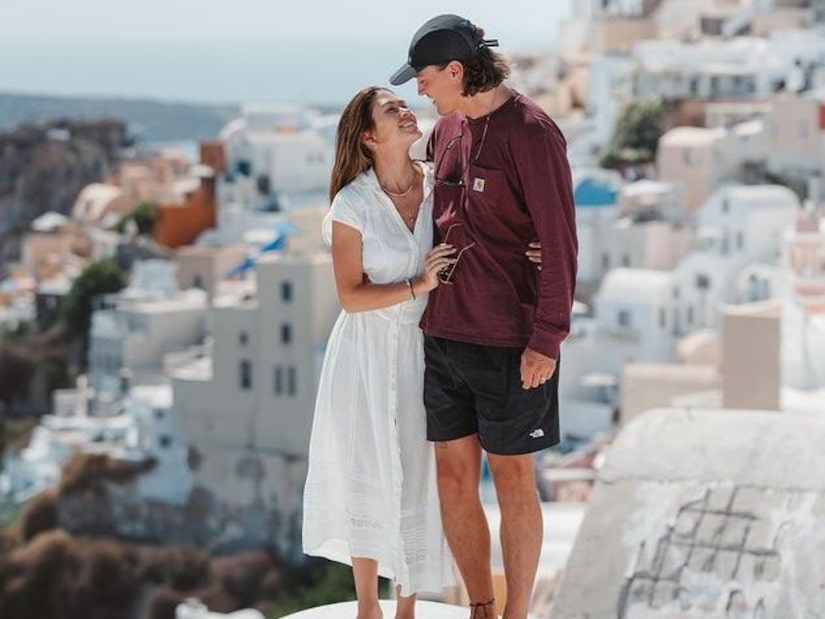 Instagram
Another fan asked if it makes Caelynn nervous when Dean goes on extreme excursions and does crazy adventures like climbing outside of a moving plane and Caelynn simply responded "YES" and nodded her head.
She shared that their next trip together is to Bali, Indonesia, in two weeks and she shared a little bit about how she gets ready for a trip.
Caelynn said, "We leave for Bali in two weeks and I'll do my best to show you how I pack. I only ever pack in a carry on bag and a backpack for every single trip. I never check a bag because they get lost and it's just a hassle to wait. So when I'm packing for Bali I'll share tips and tricks for packing without a checked bag."
We love keeping up with all of Dean and Caelynn's adventures and can't wait to see what Bali has in store for them!