Greg Grippo Celebrated His 30th Birthday by Throwing a Fundraiser Dedicated to Preventing Gun Violence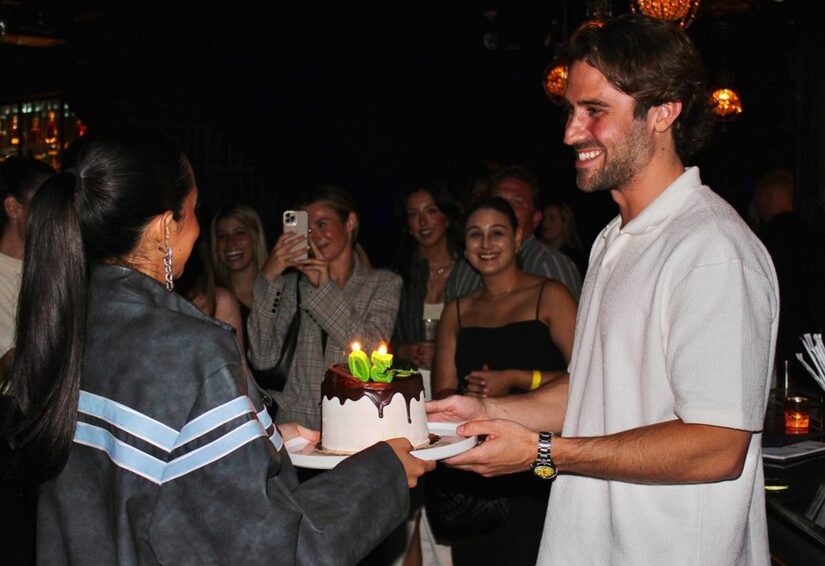 Instagram
Celebrating for an important cause.
This week, Bachelor Nation star Greg Grippo turned 30, and to celebrate his milestone birthday, he threw a fundraiser for Everytown for Gun Safety.
According to the Everytown fundraiser page, Greg and his girlfriend Victoria Fuller put on a special event where fans could "mix and mingle and learn more about gun violence prevention."
In addition to Greg and Victoria, the event featured guest speaker Monisha Henley, senior vice president for government affairs at Everytown, and there was a special performance by Bachelor Nation star Connor Brennan.
Fans could buy tickets to the event and "100% of proceeds from ticket sales will benefit the Everytown for Gun Safety Support Fund."
Instagram
Victoria took to Instagram to share moments from the night and wrote, "Thank you to everyone who came out last night to support Greg's event with Everytown. It's a cause that we are both passionate about and it meant the world that you showed up! Loved each and every one of my conversations about a topic that can be scary, but desperately NEEDS to be talked about."
Victoria went on, sharing, "If you missed the in person event yesterday, here's another way to be a part of the conversation and become proactive in hopes that one day another Covenant School shooting doesn't happen again."
We love seeing our Bachelor Nation stars come together for such important causes like this one.