EXCLUSIVE: Nate Mitchell Celebrates Father's Day with Bachelor Nation!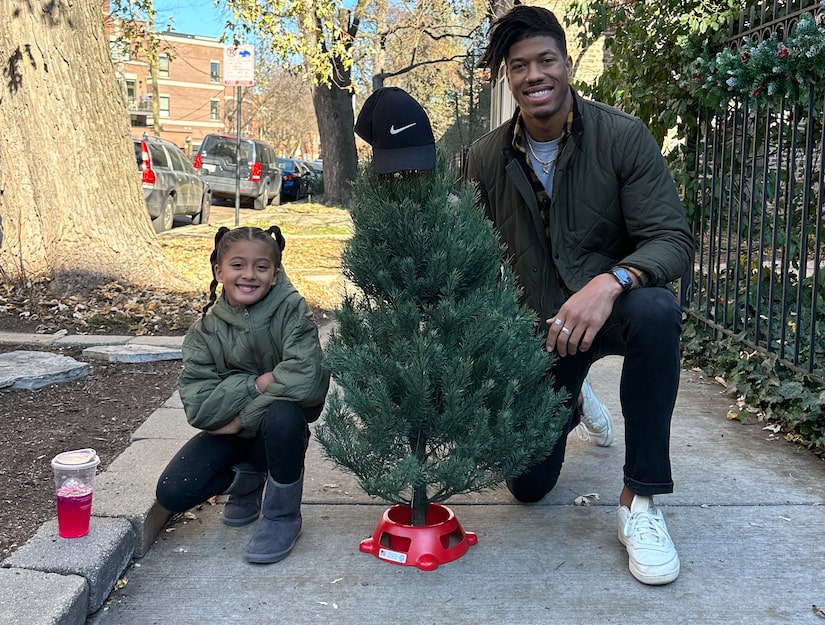 Photo courtesy: Nate Mitchell
Celebrating Father's Day!
Bachelor Nation fans first met Nate Mitchell on Season 19 of "The Bachelorette," where he opened up to Gabby Windey about his close bond with his daughter, Mila.
Now, as we get ready to celebrate Father's Day, Nate is stopping by to chat with BachelorNation.com exclusively about Father's Day and what it means to him to be a dad.
Check out Nate's full interview below!
Bachelor Nation: Happy Father's Day, Nate! What does being a dad mean to you?
Nate Mitchell: Thank you! Being a dad to me above all means I get to experience life and love through a child. The most important lesson being the bond we create as she grows through life and having the privilege to guide her through all the ups and downs.
BN: That's beautiful, Nate. What is your ideal way to celebrate Father's Day?
NM: My ideal Father's Day would be a day we spend doing our favorite activities. Dancing to *NSYNC and '90s music all morning, enjoying a neighborhood street festival, and ending the day at the movies.
Instagram
BN: That's so cute! How has fatherhood changed you?
NM: Fatherhood has given me a different perspective on what I value in life… like how important sleep is and that family and memories were way more valuable than stuff and temporary pleasures life brings.
BN: Those are some important changes! What has surprised you most about fatherhood?
NM: How fast time passes. I hit a realization that fatherhood passes like anything else and children are only children for a short time.
BN: It's so crazy how fast they grow up! Do you have any advice for fellow parents?
NM: My best piece of advice for parents is to foster an environment of rewarding honesty such that when they are truthful you don't punish them for their faults. This helps your children build trust, feel safe, and build healthy attachments that impact their adult years and relationships.
BN: Those are some words of wisdom! How do you think your daughter would describe you?
NM: Best dad ever lol, just kidding. I asked Mila and she said 8 feet tall and wears a lot of hats, so there's that. No best dad award after all.
BN: Ha! That's a great answer too, though. Thank you for chiming in, Mila! What is your favorite part of fatherhood?
NM: My favorite part is seeing my daughter grow into a beautiful human being. I think the best metric is realizing that you're raising a good person that will make others around them better. That and when my daughter brags on me, it makes me feel proud to be a dad in those moments.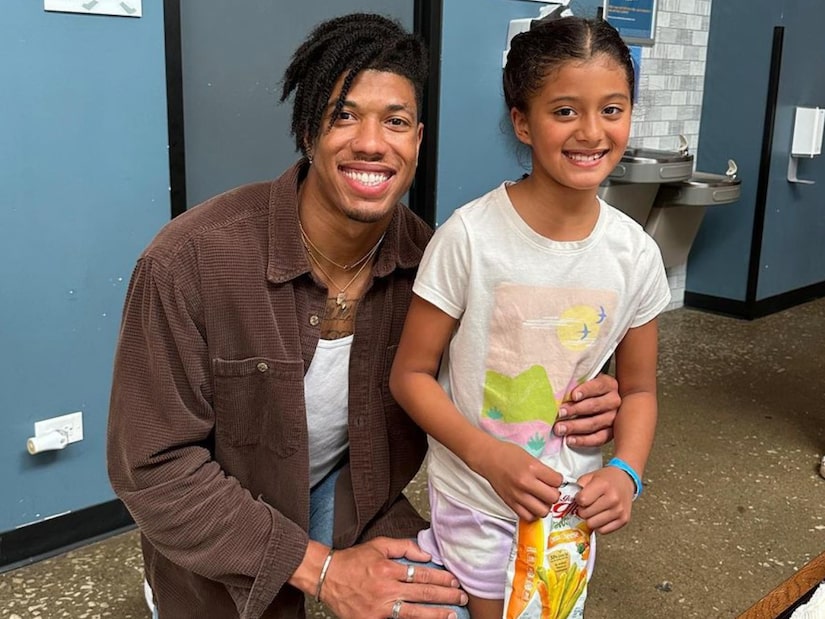 Instagram
BN: Awww, that is really sweet! As a dad, what do you hope your child learns from you?
NM: Leading with your heart may not always make sense or provide immediate benefits, but it will always take you to your path in life.
BN: Great advice! What is your proudest moment as a dad?
NM: I'm always most proud when my daughter faces her fears, whether it's riding her bike without training wheels or sleeping in the dark alone. Seeing her build confidence is the most rewarding feeling I get knowing she's being empowered with each act of bravery.
BN: So incredible! And last but not least, would you ever let Mila watch your Bachelor Nation journey one day?
NM: Yeah, I'd let her watch! I'd just cover her eyes quickly if my dad senses are tingling and think something age-inappropriate is coming up.
BN: Love it. Thank you again for chatting with us, and happy Father's Day, Nate!