This Week in Bachelor Nation History: Emily Maynard Visits the Hometowns of Her Final 4 Suitors
Hometown dates and heartbreaks.
This week in Bachelor Nation history, after stopping at her own place to see her daughter Ricki, Bachelorette Emily Maynard visits the hometowns of her final four men.
On Season 8 of the beloved show, Emily traveled to Illinois, Utah, Arizona, and Texas to meet the families of Chris Bukowski, Jef Holm, Arie Luyendyk Jr., and Sean Lowe, respectively.
She started off with Chris' hometown of Chicago, where she got to meet his Polish family and visit a Polish bar.
Emily had conversations with Chris' parents and his sister, and his sister shared some concerns about their relationship.
Chris eventually told Emily he loved her and surprised her with a Polish backyard celebration.
Emily spoke sweetly about Chris' family, saying, "As soon as we walked in, I could feel the love that this family has, and it couldn't have been sweeter."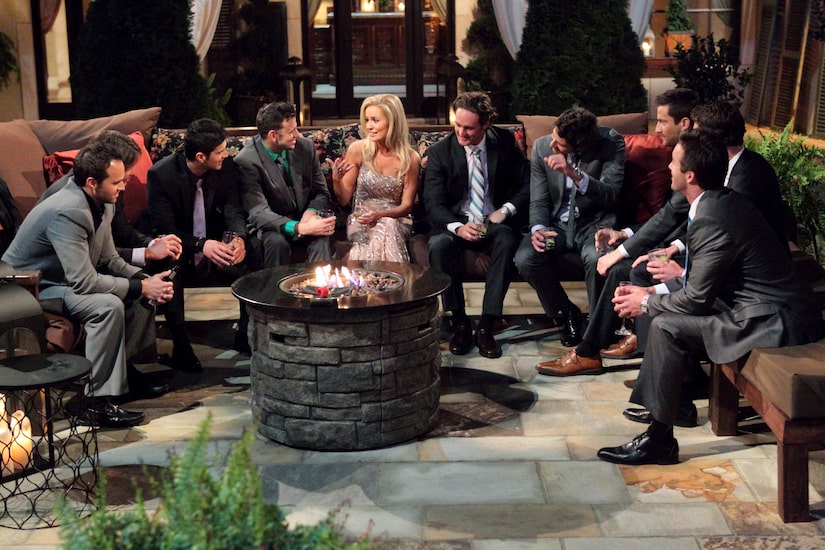 Warner Bros.
Next up, the Bachelorette went to Utah to meet Jef's family at their ranch house.
His parents were away, so Emily met with Jef's siblings, and one of his brothers voiced his concern about Jef becoming a stepdad to Emily's daughter because he hadn't shown interest in wanting kids.
But despite the concern, Jef professed his love for Emily in a letter that listed the reasons why he loved her and said, "I've realized I'm completely in love with everything about you."
Emily was swept off her feet by the gesture, saying, "That was honestly, like, the sweetest thing anyone has ever, ever said to me."
After Jef's Hometown date, Emily flew to Scottsdale, Arizona, where she met Arie's family.
For their date, Emily and Arie visited the NASCAR racetrack to go for a fun ride!
As Bachelor Nation fans know, Emily had a hard time at the NASCAR date on her season of "The Bachelor" because of her past, but said she was totally comfortable going with Arie.
They also went to meet Arie's family, who spoke in Dutch to one another.
ABC
Emily said, "I saw a different side of Arie after meeting his family and have an even bigger soft spot in my heart for him."
Arie emphasized his love for Emily on their date, and it ended well!
And lastly, Emily visited Dallas, Texas, to meet Sean's family. They started off their date hanging out at a park and Sean brought his dogs with him.
Later, he pulled a prank on the Bachelorette and said he still lived with his parents and showed her his extremely messy room.
Sean eventually revealed he was just joking and they had a good laugh!
Emily said, "I knew I'd love Sean's family, and it was such an honor meeting the people that raised such a gentleman. I'm very thankful to his sister for talking him into opening his life to this crazy experience!"
And at the end of their date, Sean got emotional, saying, "You never want that moment to end. When she drives off, it just means that moment is ending."
At the end of the episode, Emily struggled with deciding who to send home and ultimately decided to send home Chris.
After asking for an explanation from Emily, who said her other relationships were just progressing along faster, Chris got in the limo and said, "I'm 10 times the man than all those dudes that are still in there right now."
For more on Emily Maynard's experience on "The Bachelorette" and her life after the show, check out the video below.