Caila Quinn Runs Half Marathon 3.5 Months After Giving Birth: 'I Set an Example for Her'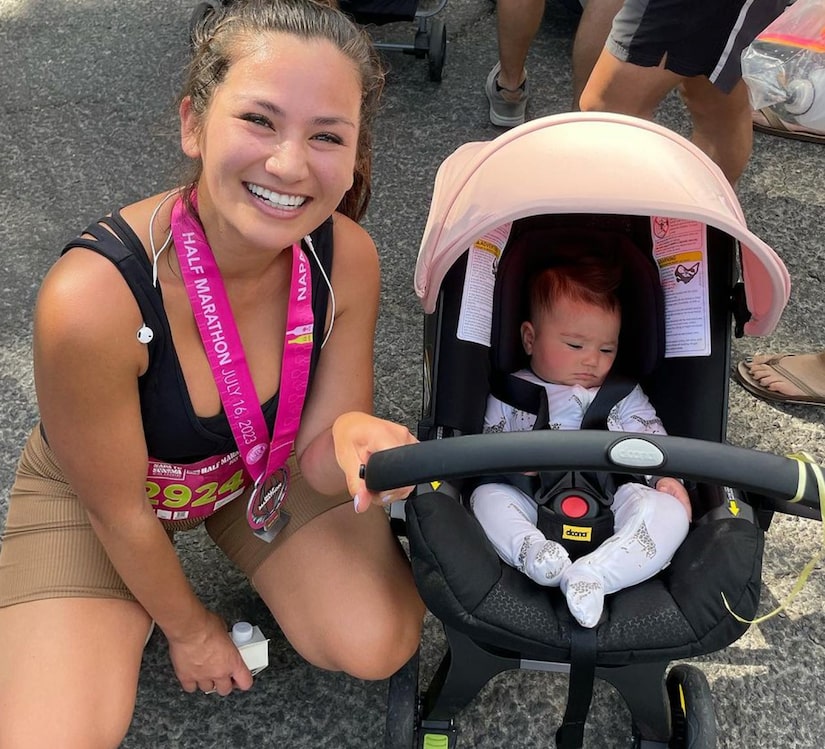 Instagram
Bachelor Nation fan favorite Caila Quinn Burrello became a mom on March 30 when she and her husband Nick Burrello welcomed their daughter Teddi into their lives.
Now, just 3.5 months later, Caila ran a half marathon and took to Instagram to share how proud she is of her accomplishment.
Alongside photos from the special day, Caila wrote, "This is your sign… that you can do anything you put your mind to. Finished the Napa to Sonoma 1/2 marathon in under 3 hours today! I wasn't trying to race anyone or beat a time, I just wanted to cross that finish line. After having Teddi 3.5 months ago, my goal was to feel strong as a new mom & carve out time weekly (as I trained for 7 weeks) to take care of my body for my own mental health."
Instagram
The new mama went on, saying, "But the most meaningful part of all of this whole experience was seeing my partner be so supportive! And seeing my baby on the sidelines cheering mama on! Nick and Teddi decorated this adorable sign and held a tiny balloon along 3 stops of the race. I got emotional seeing her head bopping in dads arms and it motivated me to keep on going. Truly grateful for this day! And I just hope baby sees that mom is strong & so is she!"
Caila later posted a video compilation from the race day and shared more thoughts on the experience.
Instagram
She wrote, "I set an example for her. Mama is strong and you are strong too baby girl."
In the video, Caila said, "3.5 months ago I had a baby. After having our daughter, I wanted to have a goal to work towards, an activity that was just for me. So I started waking up early and going for runs to clear my mind. And now I ran a half marathon with my 3.5 month on cheering me on. I run for me, but I really run for her to show her that you can do ANYTHING she puts her mind to."
Congrats to Caila on such an amazing accomplishment! We know she's setting an example of strength not only for her baby but also for so many others following along her journey.