Serena Pitt Reveals Why No Bachelor Nation Stars Were at Her Bachelorette Party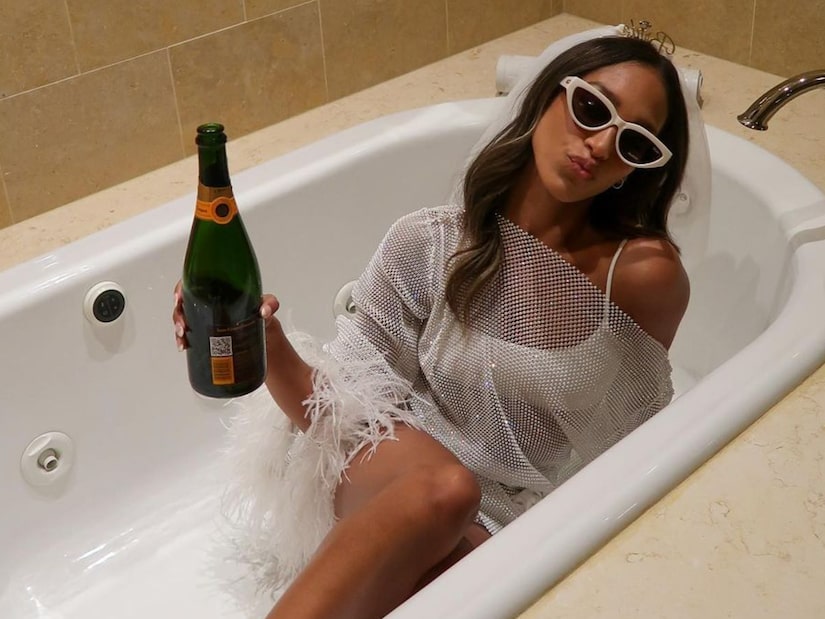 Instagram
Bachelor Nation fans saw Serena Pitt and Joe Amabile find love and get engaged on Season 7 of "Bachelor in Paradise."
Last week, Serena celebrated her bachelorette party in Las Vegas with seven of her closest girls and the crew had a blast.
During a Q&A about the bachelorette weekend, one fan asked why there were no other Bachelor Nation girlies on the trip.
Serena responded, writing, "I think people sometimes forget that I only went on 'The Bachelor' 2.5 years ago! All of the girls on the trip (other than my sister Talia) are from high school or university and have been my best friends for 8+ years!!"
She went on, saying, "That's not to say I don't have super close friends in Bachelor Nation, those girls will hopefully all be at the wedding and I can't wait for them to be a part of the big day!! I feel so lucky to have so many close female friendships in my life!"
Serena also opened up about how she chose Las Vegas as the destination for her bachelorette weekend.
Instagram
The Bachelor Nation star said, "Vegas just seemed like the ultimate girls trip destination to me! I had never been to Vegas before this trip and neither had any of my friends attending (expect for one), so it felt exciting to go somewhere new all together! It's not close to Toronto, but easy enough to get to and had all the activities I wanted to do (pools/dinners/bars/shows/shopping!). Now I can't wait to go back!"
And when it came to what Serena and her girls had planned for the weekend, Serena said her sister and maid of honor Talia really killed it.
Serena wrote, "I really wanted the trip itinerary to feel balanced! I wanted to be able to get to do all of the activities we wanted, get to spend actual quality time together, AND have time to chill and not be rushed to get ready!"
She continued saying, "My sister put together the most AMAZING itinerary that I'll share with you guys. Truly, I wouldn't have changed a thing about it! My advice would be to put in time to research, think through the schedule, and plan in advance so you don't have to think about it all while you're on your trip and can just enjoy it!"
We can't wait for Joe and Serena's big day so soon. Now, let's get these two married!