Charity Discusses Giving Dotun Back-to-Back One-on-One Dates on 'The Bachelorette'
Bachelor Nation
Bachelor Nation fans are watching Charity's love story unfold each week on "The Bachelorette," and now she's stopping by the "Bachelor Happy Hour" podcast for a midseason check-in.
The Bachelorette opened up to co-hosts Serena Pitt and Joe Amabile about her decision to take Dotun on two back-to-back one-on-one dates.
Joe and Serena discussed how they don't think this has been done very often in Bachelor Nation history and Charity shared why she made this decision.
She said, "With Dotun, we see him as someone who has this extreme emotional depth to him, and so our conversations, like on our first one-on-one date, are like that too. When I'm with him, there are a lot of things we talk about and that I hadn't necessarily shared with a lot of the other people. For me, that was stimulating in the sense that it left me wanting or craving for more."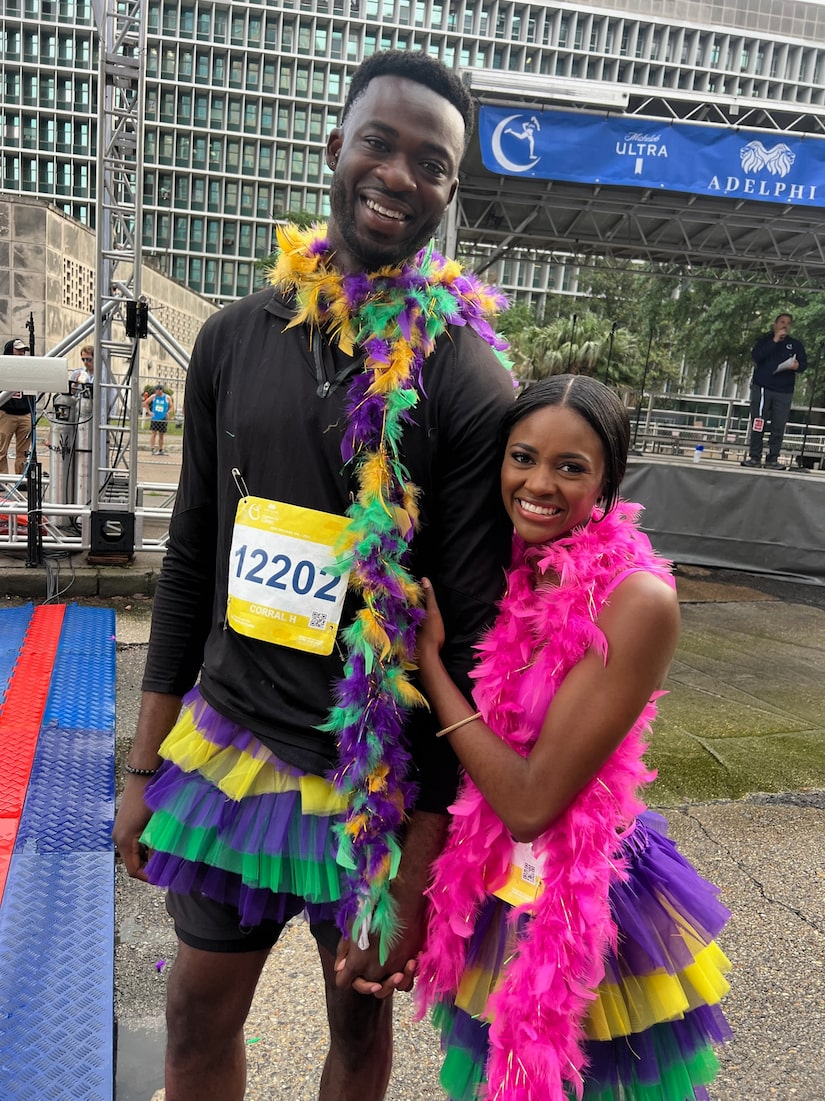 Bachelor Nation
Charity went on, saying, "Following the bungee jumping dating and heading into New Orleans, that second one-on-one date he got was a date that was super early. We did the Crescent City Classic run, and it was an early morning. When I knew I was doing that date and I had to figure out who I wanted to take on that date, I went down the line of who possibly I could take and what that would be like. With Dotun, it just felt like, why not? Let's continue our connection."
And while Charity and Dotun had a great time on their fun run, she acknowledged that her decision might have rubbed some of the other men the wrong way.
She said, "It obviously did rub a lot of the other guys wrong, especially Aaron B. because that was a city that was super relevant to him. At that time, there was a lot going on and I honestly didn't even think of that."
Charity shared that despite her decision not sitting well with everyone else, she has no regrets.
The Bachelorette explained, "With Dotun, there's something special and it was a special time that we had. We got to spend that time in New Orleans together and I'm not regretful for giving him two one-on-ones back-to-back."
Listen to more of Charity's conversation with Joe and Serena on the full "Bachelor Happy Hour" episode below.