August 04, 2023 • travel
Experience New Orleans, Louisiana, Like Charity Lawson on 'The Bachelorette'
The Big Easy is one of the most historic cities in the United States, and the combination of old and contemporary is tangible as you walk down the cobblestone streets, ride the streetcar, or dance to a brass band. So much of New Orleans' culture revolves around food, festivals, football, music, and warm hospitality, making it a perfect (and delicious) place to fall in love.
Charity Lawson traveled here on Season 20 of "The Bachelorette" and said, "We're in New Orleans! We are in the Big Easy. This city is so fun! It's full of people, full of life, and full of history. It's also super romantic. The food is also literally the best food ever. I mean they say, 'Let the good times roll.' Well, they are rolling. There is so much to be done here! I am so happy and I can't wait."
Here's how you can experience this wonderful city just like Charity!
The Royal Sonesta Hotel
Downtown New Orleans, especially the French Quarter, is filled with hotels that are ideal for both first-time and returning visitors. To stay like Charity and her men, make a reservation at The Royal Sonesta Hotel, just steps from some of the most popular spots in the city. The hotel is on Bourbon Street and offers the full New Orleans experience. From the elegant rooms to the lush courtyard to the fine dining, The Royal Sonesta Hotel really has it all! From this hotel, you and your date can talk about the future of your relationship while soaking up all the history that New Orleans has to offer.
Date Ideas: Soak Up the City!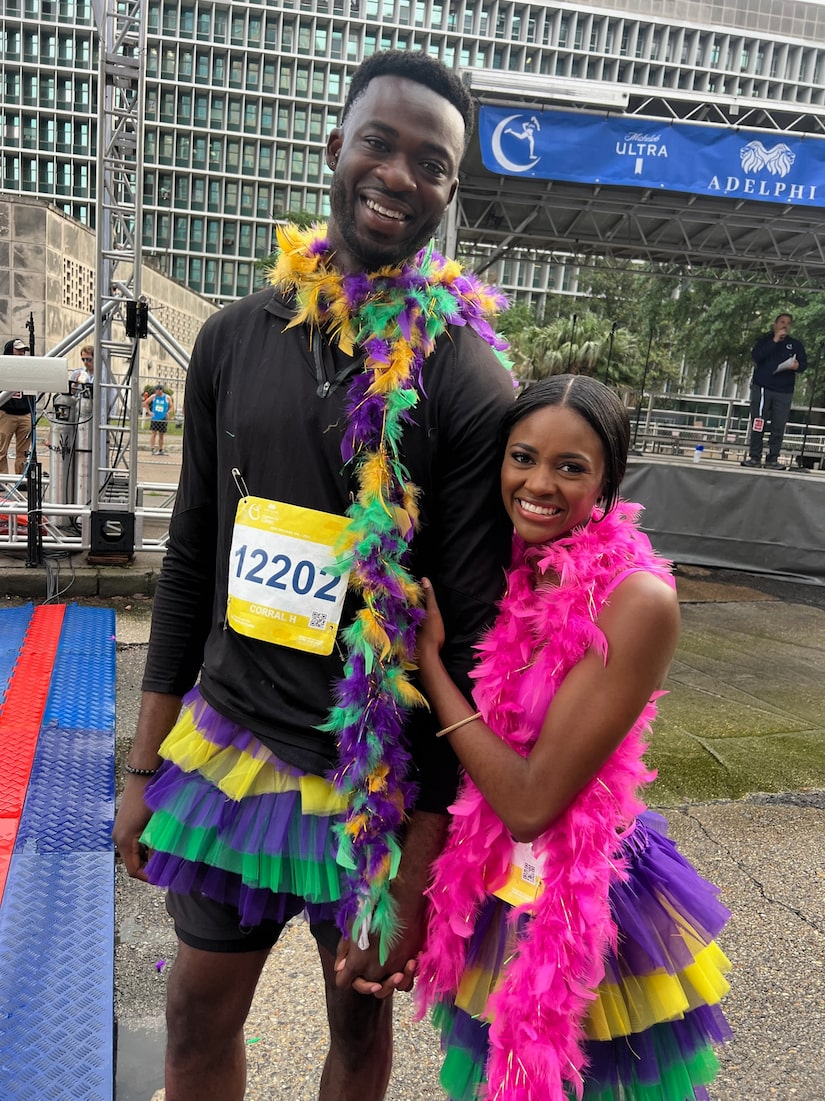 Bachelor Nation
You could spend a lifetime exploring all that New Orleans has to offer, but if you and your love are only spending a few days in the special city, follow in Charity's footsteps! Charity started off the week by taking Joey for a day of exploring the city. The two stopped for bites to eat and soaked up as much of the city as they could. The couple even stopped for an impromptu dance as they came across a band of trumpets and saxophones playing live music. And that's every day here in NOLA! For another one-on-one date, Charity took Dotun on the Crescent City Classic Run, which is a great way to see the city. The two ran a 10K and stopped for beers along the way. Charity and Dotun were decked out in their Mardi Gras gear to celebrate the fun run. And for her last date of the week, Charity took Tanner and Sean for an alligator tour on a boat through the swamps. This is the perfect date if you and your boo want to get in touch with your nature-loving side while still exploring the big city. Will you accept our rose to travel to New Orleans with your date?!