Amanda Stanton Reveals If She Knows Her Baby's Gender, How Her First Trimester Has Been, and More!
Instagram
Bachelor Nation star Amanda Stanton and her husband Michael Fogel got married last year in Santa Ynez, California.
And as Bachelor Nation fans know, Amanda already has two daughters, Kinsley, 10 and Charlie, 8, from a previous marriage.
Now, she and Michael are expecting their first baby together and she's answering fan questions about her pregnancy so far.
Amanda took to her Instagram Stories for an Instagram Q&A and opened up about her first trimester and more.
One person asked Amanda if she knows the gender of her baby yet and she wrote, "Yes! We already know and are planning on announcing hopefully this week or next. It's so funny though, because social media wasn't as big of a thing when I was pregnant with Kins and Char and I just found out at the doctor and told everyone."
She continued on, writing, "Now it's almost like you need the perfect photo/reel/gender reveal party for every little thing to the point where it almost feels wrong to just casually mention it these days?! I'm so bad at keeping secrets!! And I am so excited!!!! That being said, we didn't do a gender reveal party, but I will come up with a cute (and a step or two above what might be considered mundane) way to tell y'all very soon."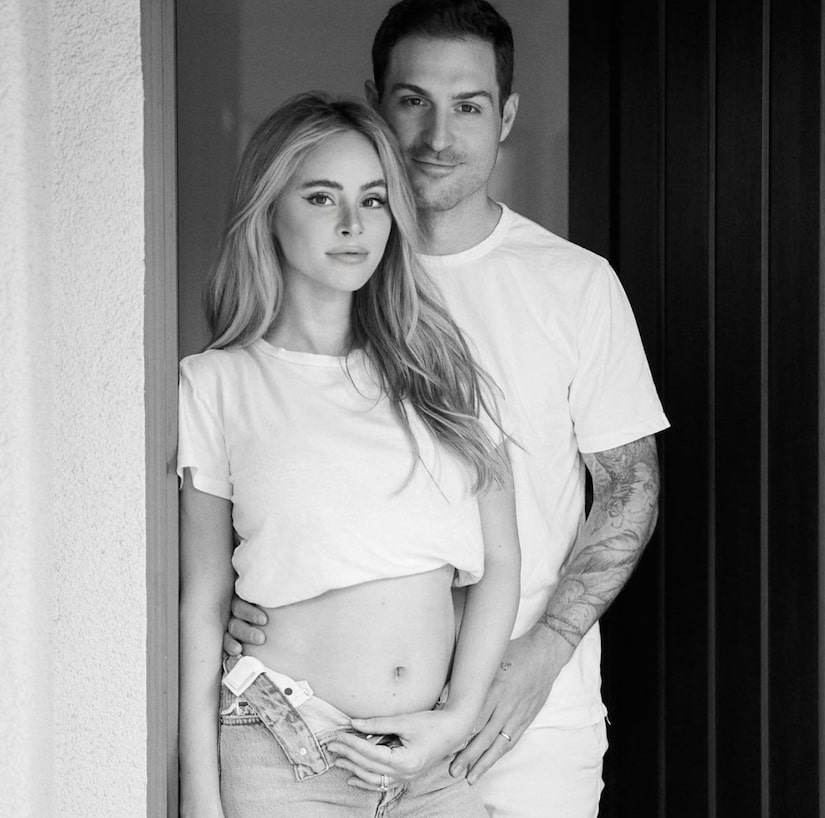 Instagram
Amanda also shared some names she loves for babies that she won't be using, saying that for boys she likes Elliot, Theodore, Brooks, Miles, and August. For girls, Amanda wrote that she likes the names Esme, Sloane, Penelope, Violet, Dorothy, and Ruby.
Another fan asked Amanda how she felt during her first trimester and if she felt sick at all.
She said, "I've been really really lucky! First trimester I didn't experience much sickness but I was definitely tired. I took a lot of midday naps on the couch and also couldn't eat any kind of meat! It just grossed me out...but other than that I really have felt great! Especially now in my second trimester and I have a lot of energy now. I have moments where I forget I am pregnant."
She continued on, saying, "I had very similar experiences with Kins + Char and felt about the exact same I feel for everyone that gets so sick though!! It goes by so fast so the light at the end of the tunnel is near! I know this sounds so silly but I actually had a lot of anxiety because I wasn't sick and would worry a lot if the baby was ok because I felt so normal?? So if I ever got a random wave of nausea I was like YAYYY a reminder that I'm pregnant lol."
Amanda shared that while she isn't sharing her exact due date, she revealed that she's due in January 2024.
How exciting! We can't wait to meet the newest addition to her adorable family so soon!