EXCLUSIVE: Brayden Reveals If He Has Bachelorette Regrets and What Former 'Villain' Reached Out to Him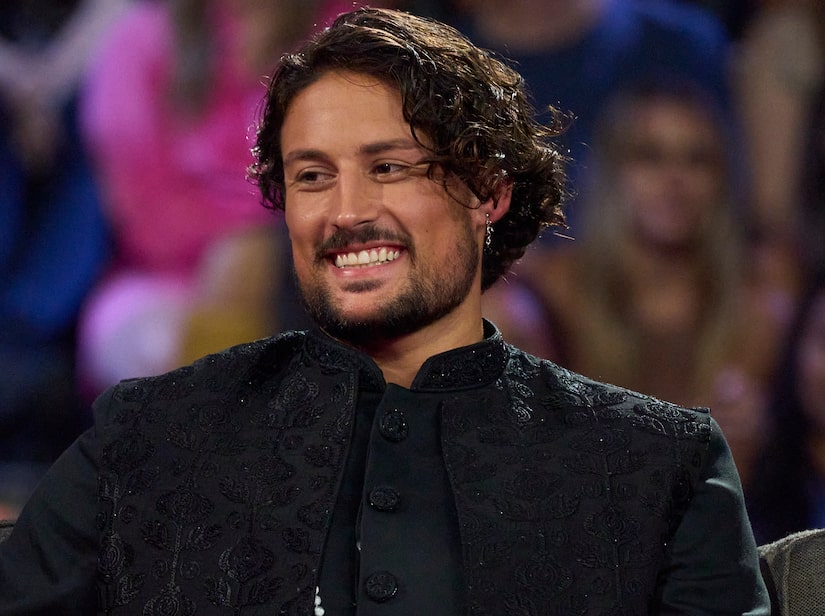 ABC
Fans got to know Brayden on Charity's season of "The Bachelorette" and saw him receive her First Impression Rose before finding himself at the center of drama for much of the season.
Now, Brayden is stopped by for an exclusive chat with BachelorNation.com at the "Men Tell All" special, where he looked back at his time on the show.
Check out our full conversation below!
Bachelor Nation: Thank you for chatting with us, Brayden! Now that you've been watching the show back, what has surprised you most while watching?
Brayden Bowers: Thanks for having me! I think I was most surprised realizing how much I rubbed so many of the guys the wrong way. That felt like a big shock to me because being in the house and hanging out with everyone, I wouldn't have guessed that. I guess I was just a bit oblivious to how I was making them feel. It was really bizarre for me at times because I felt like I had a lot of buddies that I made. So watching it back, I was like, "Oh, maybe I didn't have as many friends there as I thought or maybe they don't actually like me." I do have my friends that I know for sure, though. My top two friends from the show are James and Aaron S. I'm also good buddies with Caleb B. and Xavier.
BN: That makes a lot of sense. Have you been able to make amends with anyone from the show that you maybe didn't realize had an issue with your actions until watching it back?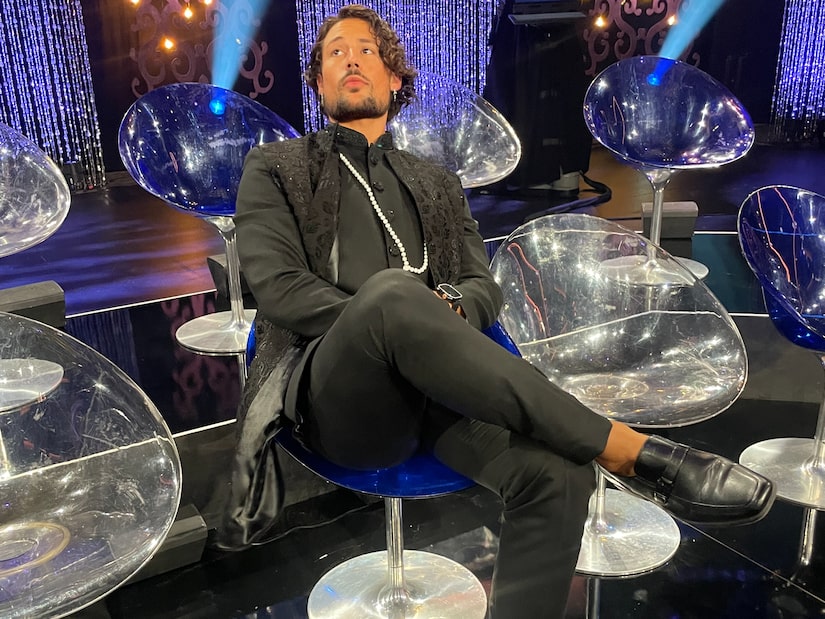 Bachelor Nation
BB: Some of the guys actually reached out to me. Aaron B. was one of the first people who reached out to me. He reached out and wanted to set the record straight, so we're civil now and I don't want to have bad blood with anyone. I'm always down for a good Bachelor brawl. I'll never say no to a little fun, but I'm glad to be on good terms with most of the guys now. Tanner also reached out to me and was like, "Hey, man, I'm sorry about everything that happened." He shared that he was sorry he was grouped up with the other guys who were coming for me. That's what happens, though. It's all good. I'm weirdly glad that some of my worst qualities were shown because now all I can do is surprise people. It's only up from here!
BN: Glad to hear that the air has been cleared! What has it been like for you when it comes to interacting with people on social media as the show has been airing?
BB: Usually, I don't respond to it. Occasionally, I'll randomly respond to a DM here or there. If someone is just saying, "Hey, just sending love your way," I usually respond to those ones. I don't really entertain the hate too much. I mean, a lot of people just like to hate me, so I read some of it, especially the creative posts. But I try not to spend too much time on it or let it affect me. I have an idea of who I am and the people that love me know who I am. Everyone is going to have an opinion of you and that's out of my control. It is what it is.
Bachelor Nation
BN: That sounds like a good way to approach it all. Looking back at your time on the show, do you wish you would've done anything differently?
BB: I wouldn't take anything back. I think that everything happened the way it was meant to. I learned a lot from watching myself back and seeing areas that I can grow. I also saw some areas that I was proud of myself for like staying true to myself, even in those moments when I recognized that I couldn't do it anymore. I really tried to give the experience my all and let myself lean in, but it didn't always feel natural to me and it was hard to get there. Even from Night 1 after getting the First Impression Rose, that felt like the most stressful experience of my life. I really didn't want to come off badly and I thought I might have offended Charity. I struggled to fully lean in and find love in that environment, but I met an amazing girl and I don't have any regrets.
BN: Yeah, that's understandable! Have you talked to any alumni since your time on the show?
BB: Yes! I met a bunch of Bachelor Nation alumni when I was in San Diego recently and quite a few others have actually reached out to me and called me. Some fellow "villains" have reached out to check in on me, which was really nice. Courtney Robertson in particular made it a point to chat with me and she was super kind. She was just like, "You know, sometimes the best parts of you aren't shown, it happens. I understand and I'm here for you and sending you the best wishes." That made me feel really good.
BN: That is really sweet! So glad you two connected. Do you have a favorite memory from the show looking back?
BB: So many. Xavier and I spent a lot of time together doing things like jiu jitsu and playing chess. He and I got pretty close when we were in Washington and spent a lot of time talking. I also just loved Washington in general. It was so fun going on that group date in the woods where we were eating random plants and stuff. Looking back, that was probably kind of dangerous to just eat random mushrooms and grass, but that was such a fun group date.
Instagram
BN: Love that! Now that your time on "The Bachelorette" is wrapping up and lots of fans want to see you in "Paradise," what would you say you're looking for in a relationship going forward?
BB: Listen, I know I'm a big personality and I don't rub everyone the right way, but I just want to find someone that is accepting of me and likes me for all that I am. I am an outgoing person with a loud personality and I like to do crazy things like wear fun earrings. I just think it's fun! I have fun living and experiencing life, so I want somebody that also wants to have fun living life. I don't want to stifle me but rather add to the joys of life and not take any of the good away.
BN: Totally! Last but not least, where do you get all of those fun earrings?!
BB: All of my earrings and other fun clothing items really find me. I don't look for them in any one place, I just let them find me as I go. It's really a way for me to express myself in different ways. I was in the Army. it was amazing and awesome. I have so many experiences I'm so grateful for from that chapter of my life, but when you're in the Army, you are a soldier. There isn't any individuality there; you're a part of a team. It works for that job and what the Army stands for, but now I like having that freedom to express myself for who I am.
BN: That's amazing! Well, thank you so much for your time, Brayden! Hope to chat with you again soon!