Serene Russell Claps Back at Body Shamers: 'People Are Still Commenting on Another Human's Body?!'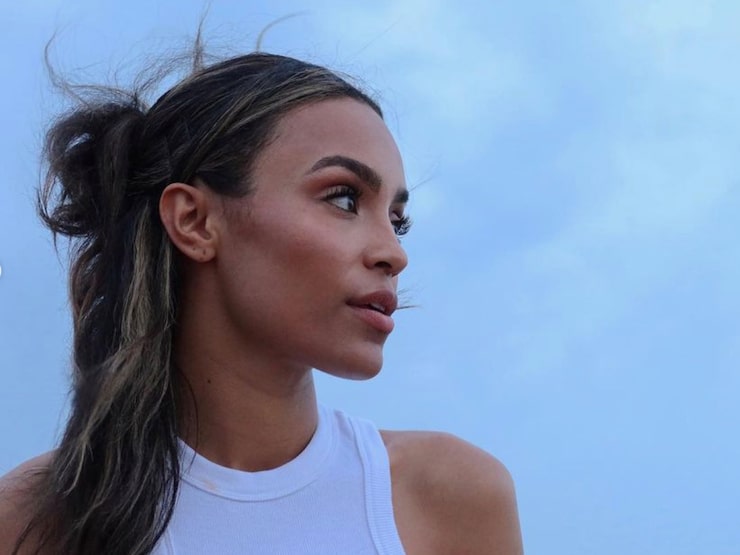 Instagram
Bachelor Nation fans got to know Serene Russell on Season 26 of "The Bachelor" and Season 8 of "Bachelor in Paradise."
Since her time on the shows, Serene has been keeping fans updated about her life via social media.
Earlier this week, the Bachelor Nation star shared gorgeous beach photos from Sarasota, Florida, in which she rocked a bright orange bikini.
Serene captioned the post, "My theme color this summer. What's yours?" with orange heart emojis.
Most of the comments were positive, but a few people commented on Serene's body, and she shared a response on her stories.
Instagram
One person said she needed to "gain a little weight" and Serene responded to their comment saying, "I understand you meant this as a compliment, but no. Please learn that everyone is different and you shouldn't be commenting on anyone's body. Take care."
She followed up on her stories writing, "No it's 2023 and people are still commenting on another human's body??"
Serene continued on saying, "Also, thanks for all the sweet comments, they don't go unnoticed. Those mean so much more, but sometimes people need to be put in their place because they may do this to someone it'll really affect and I happened to have time today."
We're sending Serene love and we appreciate her reminder — it's never okay to comment on someone else's body!