September 08, 2023 • travel
Kendall Long & Blake Moynes Announce They Are Teaming Up for a Conservation Trip to Madagascar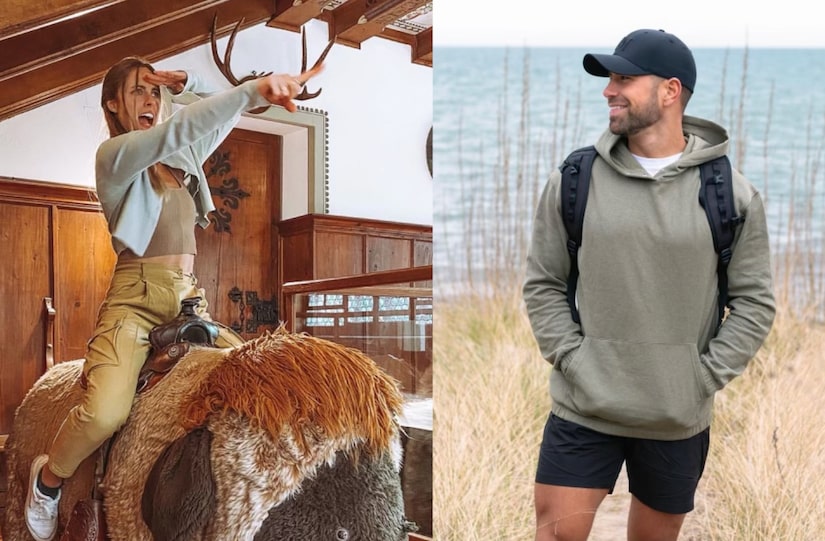 Instagram
Bachelor Nation stars Kendall Long and Blake Moynes are both known for their love for animals and wildlife.
Kendall frequently makes animal fun fact videos and famously has a taxidermy collection, while Blake works full time as a wildlife conservationist.
Now the two Bachelor Nation fan favorites are teaming up for an epic lemur conservation trip to Madagascar.
The duo took to Instagram to announce the exciting news, writing, "BIG NEWS! Bachelor stars Kendall Long and Blake Moynes are teaming up and heading to Madagascar on a conservation trip aimed to help bring awareness to the many critically endangered Lemur species that need our help!"
They went on, saying, "Blake and Kendall will be working with @centrevalbio and @lemur.conservation.fdn where they will be working hands-on with lemur conservation efforts! The more you watch and support, the more we can do to help these species thrive. Can't wait to share what's in store!"
Kendall took to her Stories to share that this will be a three-week trip where they will be catching and tagging lemurs in addition to other conservation efforts.
She shared that it is going to be an "intense adventure" and opened up about the safety of the trip.
Kendall said, "I am very confident it's going to be a safe trip because the areas we are going to be trekking in Madagascar are all nature reserves. It is all protected land for lemurs and all the wildlife there. We are going to be in areas that researchers visit quite frequently so people literally live there to research lemurs and we are going to have guides."
She continued, adding, "Also, Madagascar is an island so there aren't really any big predators besides crocodiles, so I'm not planning on swimming in any rivers where there could be crocodiles."
We can't wait to follow along and see all the incredible work that Kendall and Blake do on their conservation trip!