September 21, 2023 • hometowns
Clare Crawley Shares What She's Most Nervous For Becoming a Mom and Why She Chose Surrogacy
Instagram
In July, former Bachelorette Clare Crawley announced that she and her husband Ryan Dawkins are expecting their first child via surrogate.
Last month, Clare revealed that she and Ryan are having a baby girl, and Clare just took to Instagram for a Q&A and answered questions about motherhood, surrogacy, and more.
One fan asked Clare what she's most nervous about becoming a new mom and she wrote, "I just want her to be healthy and thriving. Weirdly, I'm not too nervous for much, I've been training for this my whole life!"
Others asked Clare about her surrogacy journey and said she and Ryan chose that route because "we wanted to have a baby together."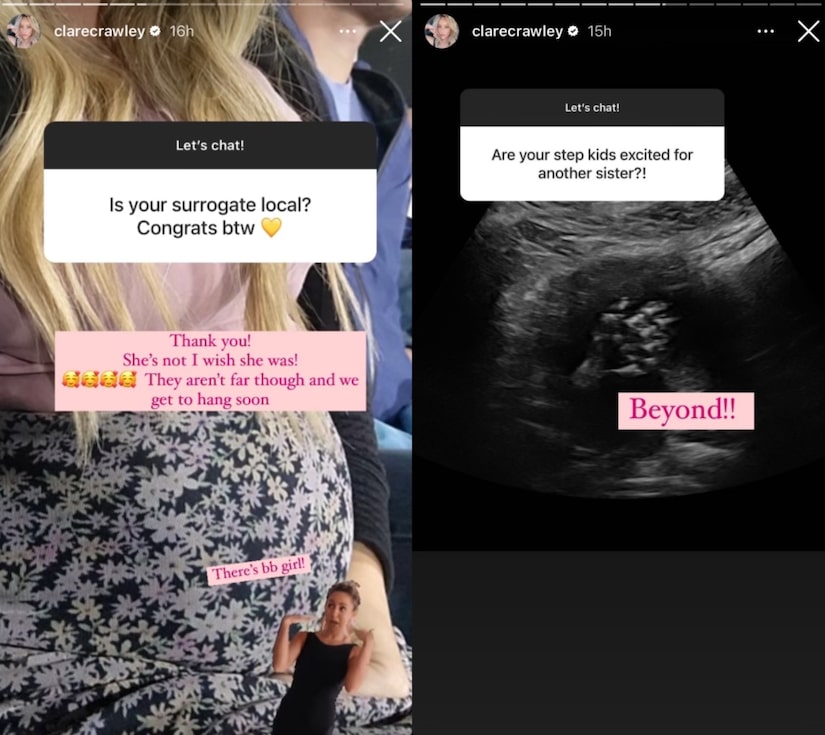 Instagram
She also revealed if her surrogate is local in the Bay Area and shared a photo of her pregnant belly.
Clare said, "She's not, I wish she was! They aren't far though and we get to hang soon. There's bb girl!"
Another fan asked if her stepdaughters are excited for another sister and Clare shared a photo of the ultrasound and wrote, "Beyond!!"
We couldn't be more excited for Clare as she embarks on this new chapter.
We can't wait to meet her baby girl in January 2024!