EXCLUSIVE: Gerry Turner Discusses What Happened in His Fantasy Suites, Falling for Multiple Women, and More!
As we get excited for the premiere of the very first season of "The Golden Bachelor," our leading man, Gerry Turner, stopped by for an exclusive chat with BachelorNation.com.
Gerry opened up about his experience falling for multiple women at the same time, what really happened in his Fantasy Suites, and more.
When it came to how he navigated developing feelings for more than one person, Gerry admitted that it was difficult at times.
He said, "It's so confusing. It's conflicting. There's a need to separate feelings of general affection and admiration for some of the women from the true connection that you would have with a life partner. And that was really difficult to do at times."
ABC/Craig Sjodin
Gerry also opened up about how he's both nervous and excited for fans to see his Fantasy Suite dates unfold later in the season.
The Golden Bachelor said, "I am both nervous and excited about the Fantasy Suites, because the general assumption about Fantasy Suites is that it leads to or is the stage for a physical intimacy. And the reality was not that way at all for me."
He went on, sharing, "The Fantasy Suites that I had were the perfect opportunity for the connection to develop on a more emotional and intellectual level. It was an exchange of ideas and beliefs and values, and all of that, and those nights were genuinely watershed moments for me."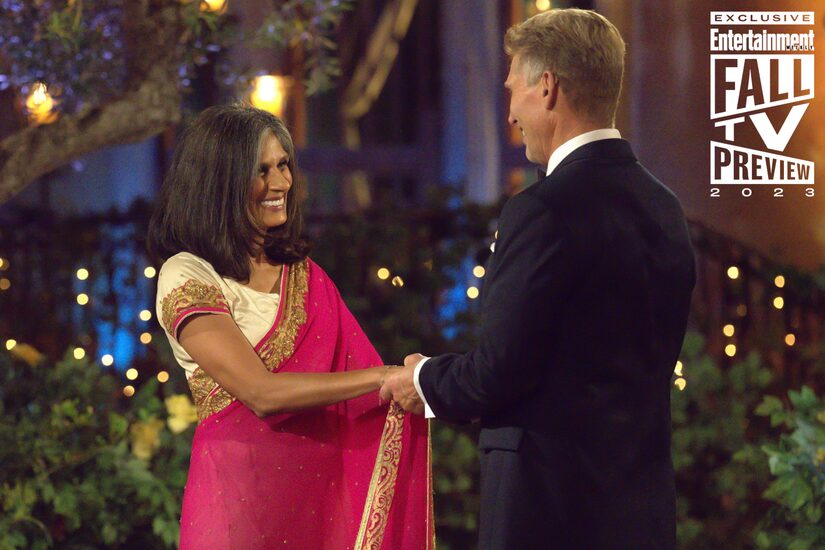 ABC/Craig Sjodin
And Gerry explained that he thinks his experience in the Fantasy Suites definitely had to do with the maturity of himself and his women.
He said, "I think that's the perfect way of putting it. In your 20s and 30s, you might have a different priority about the Fantasy Suites, whereas in your 70s, it's more about an emotional connection."
We can't wait to watch Gerry's journey to find love unfold each week. Make sure to tune in to the premiere on Thursday, September 28, on ABC.
And check out our full interview with the Golden Bachelor above!