Zach Shallcross & Kaity Biggar Celebrate 1-Year Anniversary: 'The Love of My Life'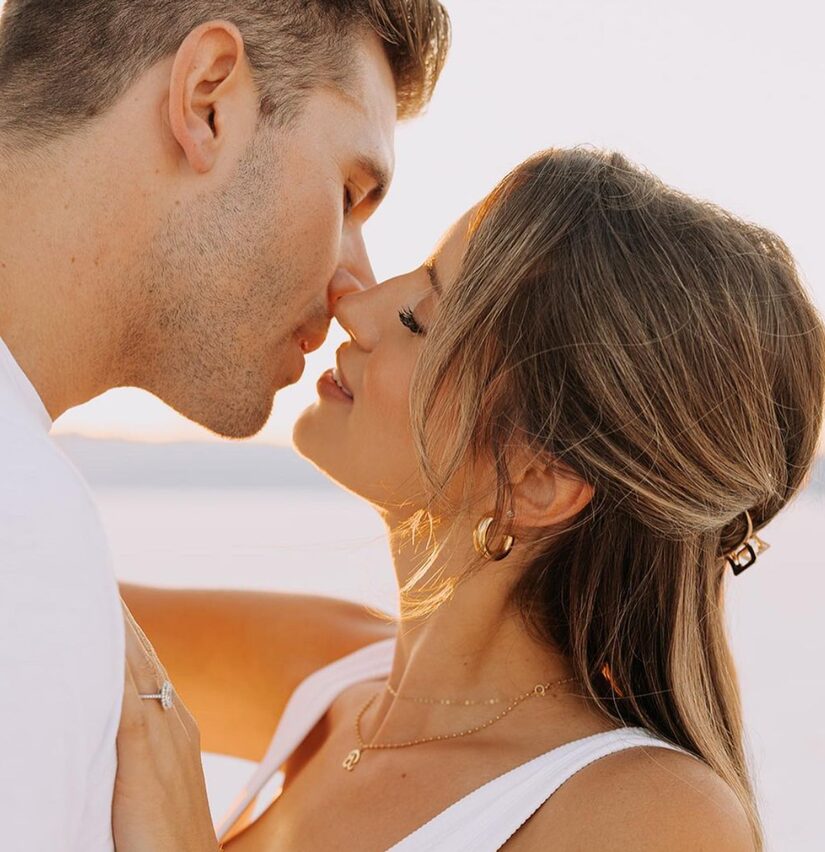 Photo credit: @kohlertphotovideo
Bachelor Nation fans saw Zach Shallcross and Kaity Biggar find love and get engaged on Season 27 of "The Bachelor."
Since then, the two have moved in together in Austin, Texas, and couldn't be more in love.
Now, Zach and Kaity are celebrating the one-year anniversary from the day they met on "The Bachelor."
Kaity took to Instagram to share a series of photos of the two of them, including some from their first night on the show.
Alongside the photos, she wrote, "September 26th, marks the first day I looked into those hazel eyes. This year has been filled with the best belly laughs, romantic dates, and unforgettable adventures. In this time, we have grown as individuals and as partners, learned from one another, and handled each other's hearts with care."
Instagram
Kaity went on, saying, "We found love in a very unconventional way and although it was testing and unpredictable at times it has been my favorite adventure yet because it led me to you. I am beyond blessed to have you as my partner, confidant, and best friend. Thank you for waking up everyday, consistently, and giving me the sweetest and softest form of love."
The Bachelor Nation star concluded her post by writing, "You have given my heart a home and I cannot wait for what's to come. I love you very much."
Who's cutting onions?! This is too cute!
Zach commented on his fiancée's post, writing, "You are my entire world babe! Living life with you has been all I could have imagined and so much more. You are the woman of my dreams and I appreciate every single thing you do. I will always protect your heart. I love you more."
He also shared her post on his Stories and wrote, "The love of my life. I can't believe it's been one year since I met you."
We can't get enough of Zach and Kaity's love and can't wait for all that the future holds for these two.
Cheers to many more years together!