See What's Coming Up on This Season of 'The Golden Bachelor' and 'Bachelor in Paradise'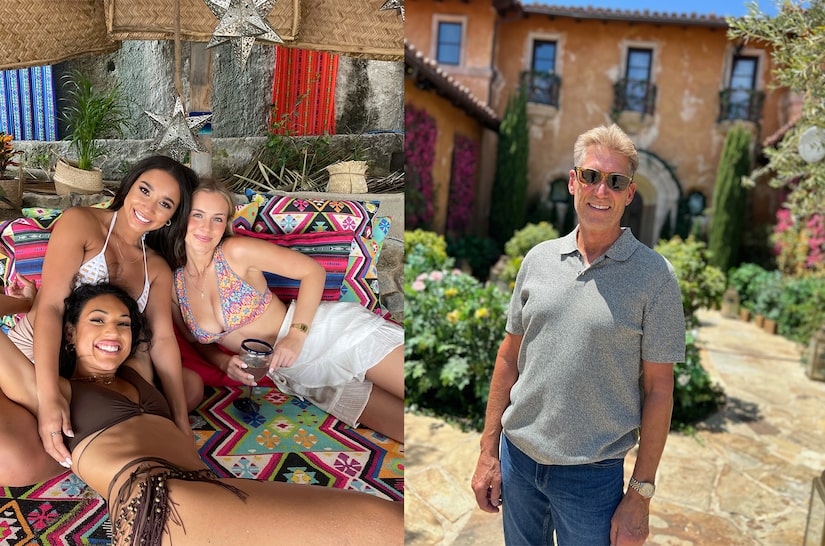 Bachelor Nation
Fall television was kicked off with an exciting night of Bachelor Nation shows as both "The Golden Bachelor" and "Bachelor in Paradise" premiered.
First up, we saw the very first episode of "The Golden Bachelor" and the trailer left us all in our feels.
Gerry ended the episode by saying, "There are 16 beautiful, poised, elegant women here. I am thrilled about that, but what I'm most looking for is to get to the next layer. My end result is to find my forever partner and I feel hopeful. Stop looking for the woman that you can live with and start looking for the woman you can't live without."
And we got a sneak peek at all the fireworks and lots of kissing that's to come on this season.
When one of the women reveals she's falling in love with the Golden Bachelor, he says, "The last time someone said those things to me, it was my wife of 43 years. I never thought I would see it again and I'm feeling it with more than one person."
But it's not all perfect: Drama also escalates as real feelings get hurt.
Gerry gets candid through tears, saying, "The only time I've ever felt worse in my life is when my wife passed away and this is a godda*n close second. I'm done."
The women chime in, sharing, "Anyone watching this will see that we are real people that have had really hard things happen in our lives."
And at the end of the teaser, we see Gerry walking off into the sunset with one woman as he says, "I'm in this journey to find my next true love and now there's someone falling in love with me as much as I'm falling in love with them. I mean, what more of a fairy tale could a guy live through?"
Then, after the romance heated up on "Golden Bachelor," we headed down south to Mexico for the premiere of Season 9 of "Bachelor in Paradise."
At the beginning of the teaser, we see Aven arrive and shake up the beach before getting a look at all that's to come this season.
Host Jesse Palmer shared that it's the "most shocking, wettest, wildest summer in 'Paradise' ever!"
Three former Bachelorettes — Katie Thurston, Charity Lawson, and Hannah Brown — are seen making their way down to "Paradise" and it's unclear what their intentions are being there.
Katie and her ex-fiancé Blake Moynes reunite for the first time in over two years, with Blake saying, "The last thing I wanted was for Katie to show up in 'Paradise.'"
We also get a sneak peek at Samantha Jeffries' medical emergency where she's on day nine of not being able to poop.
Rachel Recchia is also seen reuniting with Jordan Vandergriff and she says, "This is crazy getting a second chance. I think things happen for a reason."
Sparks are also flying between Eliza Isichei and Aaron Bryant as he reveals he's falling in love with her.
And bartender Wells Adams shares the "Paradise Truth Box," which he says will "definitely destroy some couples."
Finally, a wedding is teased as one couple decides to get married on the beach.
Check out both the "Bachelor in Paradise" and "Golden Bachelor" teasers above!
And tune in every Thursday night on ABC to see how the Bachelor Nation shows unfold.