See the Emotional Moments Coming Up Next Week on 'Bachelor in Paradise' and 'Golden Bachelor'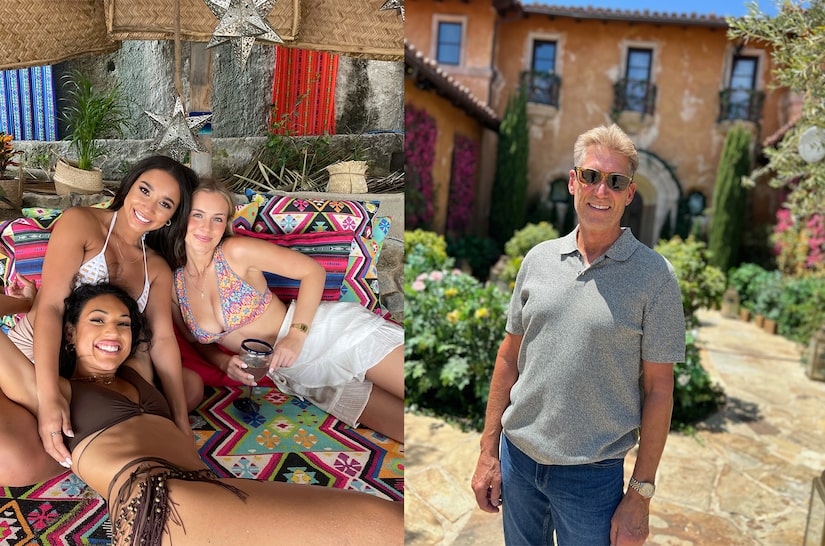 Bachelor Nation
Fall television kicked off last week with an exciting night of Bachelor Nation shows as both "The Golden Bachelor" and "Bachelor in Paradise" premiered.
Now as we head into Week 3 of the beloved franchise shows, we got a sneak peek of both the episodes for next week.
For "The Golden Bachelor," we see Gerry going on a special hot air balloon one-on-one date and he's seen kissing quite a few of the women.
Gerry is heard saying, "She could be the one that I spend the rest of my life with."
Then, one of the women says, "The vibe is camaraderie, but we all have feelings for Gerry."
Jealousy comes up as feelings develop and some women find it hard to hear about others kissing Gerry.
Fans get a sneak peek at emotional moments and tears flowing as someone decides to leave the show.
Gerry says, "I can't tell you how disappointed I am, but sometimes the right thing to do is the hardest. It just sucks to be alone."
And while emotions are running high on "The Golden Bachelor," drama heats up in "Paradise" with two new arrivals.
Tyler Norris from Season 19 of "The Bachelorette" returns to the beach, saying, "I'm back, baby."
He immediately pulls Rachel Recchia, and the rest of the group wonders if the two might have a second shot at love.
Tanner from Season 20 of "The Bachelorette" also arrives in "Paradise" and asks Kat on a date in front of Brayden.
Brayden gets up, saying, "It feels like I got played hardcore. I feel cheap."
And Kat chimed in, adding, "I'm not trying to betray you. I've been nothing but honest. That is some immature bullsh*t, seriously."
Then, Sam's medical emergency of going nine days without pooping escalates and Aaron S. tries to help her.
Check out the trailers above and tune in next Thursday for more "Bachelor in Paradise" and "Golden Bachelor" on ABC.