Jade Roper Tolbert Shows Off New Engagement Ring and the Sweet Idea She Has for Her 'BIP' Ring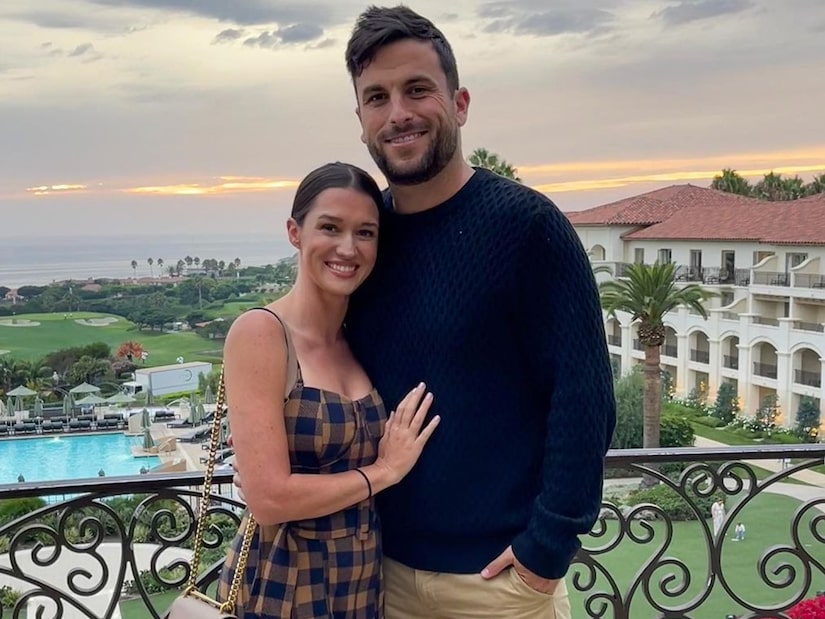 Instagram
Bachelor Nation fans saw Jade Roper Tolbert and Tanner Tolbert find love and get engaged on the beach during Season 2 of "Bachelor in Paradise."
Now, the two share three adorable children and continue to keep Bachelor Nation updated with their lives on social media.
Over the weekend, Jade took to Instagram for a Q&A where she answered fans' burning questions.
One person wrote that they noticed Jade had a new wedding ring and asked for details.
Jade shared a photo of her new ring stack and shared what she plans to do with the ring Tanner proposed to her with in "Paradise."
She said, "My ring is pretty dirty right now lol, got a new ring at the beginning of 2023. I still have my engagement ring from 'Paradise' and hope to pass it down sometime to one of the kids!"
Instagram
During her Q&A, Jade also opened up about her insecurities when a fan asked if she'd be comfortable sharing.
She said, "My biggest insecurity is not feeling outgoing enough. I'm pretty introverted and get social anxiety. So I honestly get in my head a lot about if people I meet like me or think I'm just awkward."
Jade also shared advice for a first-time newly pregnant woman saying, "My best advice is always trust your mommy intuition! You're usually right."
We love checking in with Jade and love her idea of passing her "Paradise" ring down to one of her Bachelor Nation kiddos!