Charity Lawson Reveals How She Spends 'Intentional' Time with Dotun Olubeko Amid 'DWTS' Journey
Instagram
Bachelor Nation fans saw Charity Lawson and Dotun Olubeko fall in love and get engaged on Season 20 of "The Bachelorette."
Since their time on the show, the two have been enjoying time together with their family and friends and living in Los Angeles during Charity's time on "Dancing with the Stars."
During a recent Q&A, Charity opened up about finding quality time to spend with her fiancé amid her "DWTS" journey.
A fan asked if she and Dotun get to hang out much with having so much dance practice and show prep.
Instagram
She said, "Yes!!! I try to be as intentional as I am with dancing as I am with my relationship. He is the most supportive in this chapter of life for us and for that alone I'm the most grateful. With a rigorous schedule, I try to squeeze in moments for us to enjoy together."
Charity went on, saying, "I'm tired as hell, but you make time for the things you want and care about. A couple of weeks ago, we went to the movies for the first time as a couple since living together because we were in hiding for so long."
The former Bachelorette also revealed how she's enjoying the "Dancing with the Stars" experience so far.
She said, "I LOVE IT. This experience is like no other. So much fun, but SO much work goes into it behind the scenes. I'm learning so much about myself and my body and pushing myself to new limits every week. It has its ups and downs, but overall, this is the best thing I could've done for myself to grow as a person. Show days are the most rewarding and best part."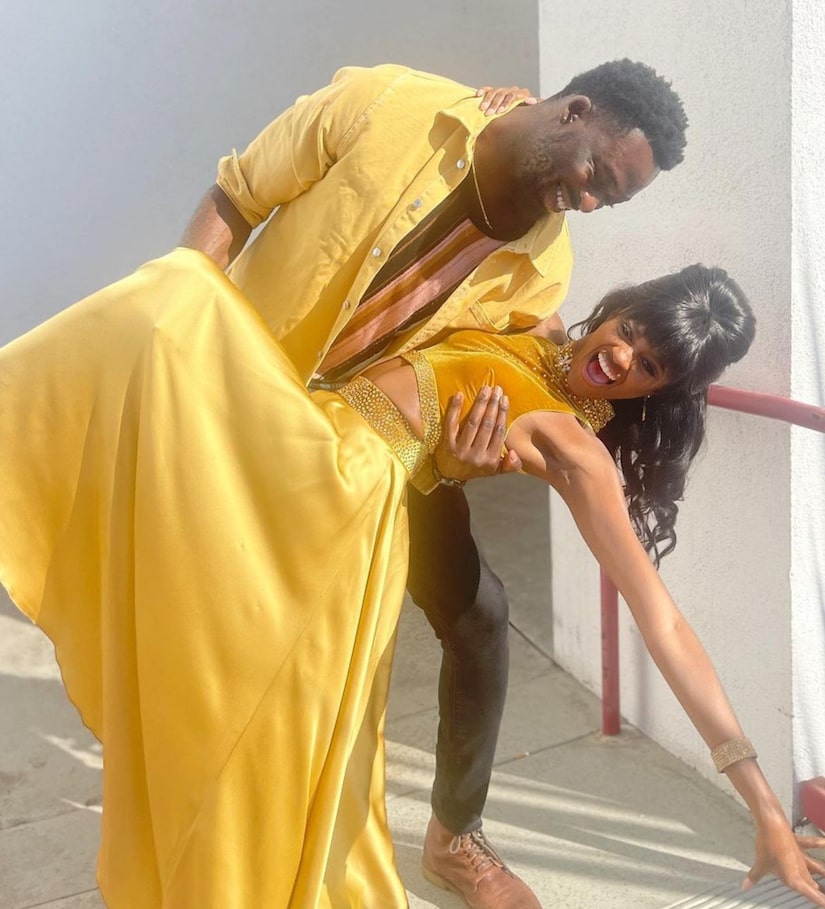 Instagram
Another fan asked whether Artem or Dotun a better dancer, and Charity shared a hilarious video of Dotun dancing.
She wrote, "This should answer your question, I would pay money for a dance off!"
Someone also asked the former Bachelorette if she's watching "Bachelor in Paradise" this season and she said yes.
Charity wrote, "I sure have been! Feet kicked up every Thursday watching my friends act a plum fool — great TV if you ask me! I'm stepping down on the beach this week… foolishness!"
We love seeing Charity and Dotun so happy, and we love watching her thrive on "DWTS"!
Make sure to keep tuning in and voting for our girl each week!