Zac Clark Reflects on Overcoming his Drug Addiction with a Powerful Letter to his Younger Self
This week, Bachelor Nation star Zac Clark took part in CBS's tribute to the late Matthew Perry after his tragic passing.
The outlet shared that Zac "looked to Matthew for guidance and inspiration" as he overcame his own battle with addiction.
And as Zac prepares to run the NYC Marathon for the ninth time, he penned a letter to his younger self in hopes it can help someone facing similar struggles.
Zac started off the letter by saying, "Dear 27 year old Zach, I know you hate yourself and you think that everyone hates you. I know that you're scared people will find out the truth, that you're an addict, that you feel like you don't deserve to live. What if I told you that this wasn't true. Those fears will ultimately become your greatest strength. What if I asked you to hang in there long enough so that other people can love you until you love yourself? Would you believe me? Would you trust me?"
He shared that his childhood was filled with happy memories like playing sports, attending Philadelphia Eagles games, and spending summers at the Jersey shore with family.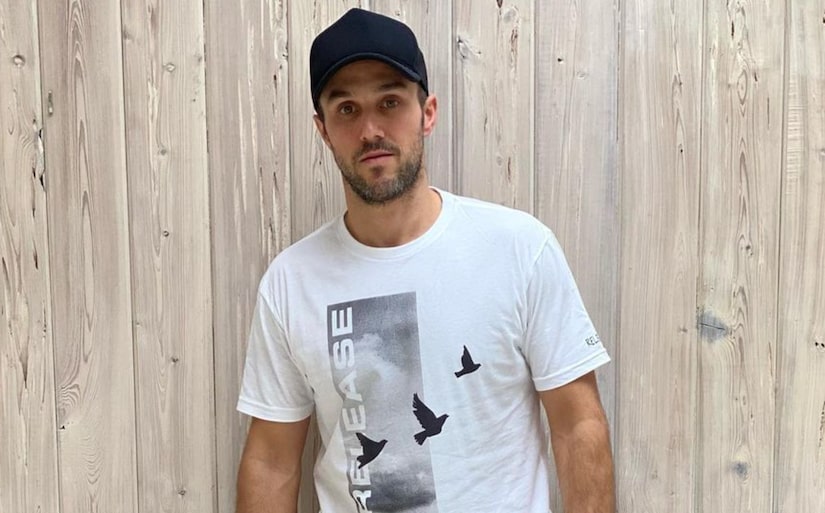 Instagram
So Zac shared, "You never wanted for anything. There's no reason you should've ended up this way. The problem is, addiction doesn't discriminate and it doesn't care that you had a charmed childhood. I cannot write this letter to you without addressing the brain tumor you were diagnosed with at 24 years old. It all happened so quickly and you were terrified to have stared death in the eyes at such a young age. Turns out, even after a successful surgery, you were dead anyway."
He added, "The only relief you could find for your anxiety was in drugs and alcohol, a habit you built in college. But it was the opiates you were introduced to at the hospital that changed everything."
Zac opened up about how drugs and alcohol led to a failed marriage, car accidents, arrests, and lost relationships, so he leaned harder into "the only thing that was working — getting high."
He recalled a specific date in August 2011 when he hit rock bottom. Zach shared that he tried to cash a forged check from his dad's account in a desperate attempt to buy more drugs.
Zac said, "A bank teller named Rhonda Jackson will save your life. She will call your dad instead of the police. This day will be the start of the rest of your life. You'll enroll in a rehab program and soon realize that these first 27 years were not a failure, but instead your biggest blessing."
He shared that six years after attending rehab, he became the founder and CEO of a rehab and mental health organization to help people just like him.
Now Zac is running the NYC Marathon to raise money for his organization and continue to spread awareness.
Check out his full interview above and if you or someone you know needs substance abuse resources, click here for more information.